Ken Johnson spoke at first ever Event Safety Alliance of Canada conference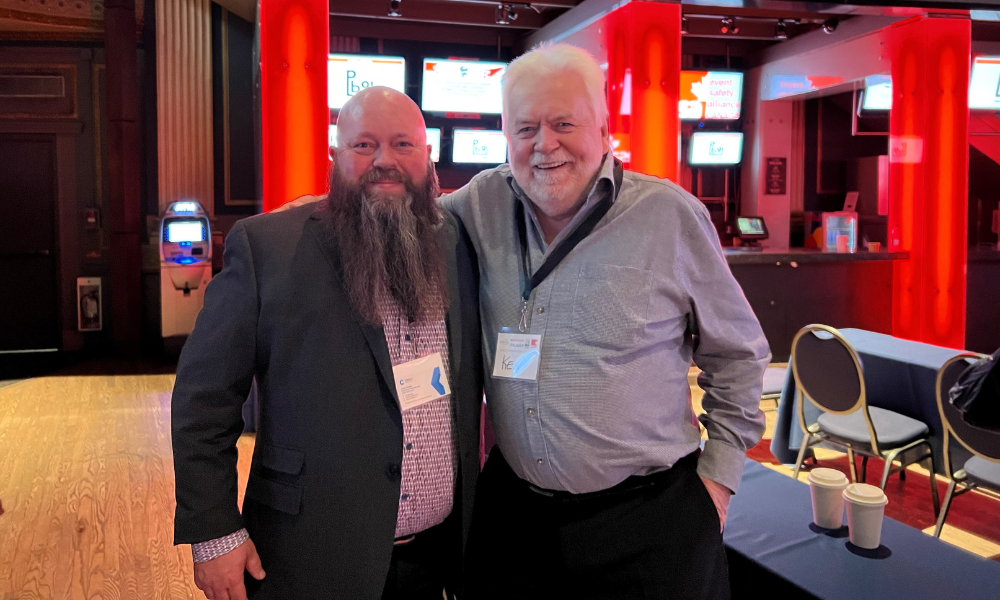 The first ever conference of the Event Safety Alliance of Canada took place in Calgary, with the aim of improving safety at events by identifying gaps and formulating solutions to fill them.
One of the featured guest speakers was Ken Johnson, the father of Scott Johnson, who was a drum technician for the popular band Radiohead. He was killed in a stage collapse in Toronto in 2012. The tragedy came just 11 months after a stage collapse at the Ottawa Blues Fest in 2011 injured four people.
"I've been brought into the events industry through a death - that happened to be my son," says Johnson, who has been working to make sure the tragedy leads to improvements, which he believes can only be done by training.
Johnson says the inquest into his son's death identified safety gaps, and one of those surrounds the construction of scaffolding. Jason Gordon is on the board of directors for the Event Safety Alliance of Canada. He says there are no training requirements needed to build a scaffold platform or to erect a stage and rig audio and visual equipment.
"A big gap that we see that could be fixed is to have a training standard for them to follow." Gordon says they have formed the Scott Johnson Working Group to create guidance material which would be used to train and certify workers to construct scaffolds and build stages.
"I would like to see that actually become regulatory, so that we would have regulations that speak to training of riggers and training scaffolders," says Gordon, who points to the United Kingdom, and Johnson's home country, as a place that has a certification program that must be completed to legally construct scaffolds.
This is one of the top priorities for the organization, but as it grows and develops Gordon says the goal of the alliance is to improve safety at all kinds of events across Canada, not just concerts.
"The mission statement is to bring people, organizations and businesses together in a shared mission of making the health, well-being, and safety of everyone the priority at Canadian events."
It's an ambitious goal that Gordon says has been reinvigorated to achieve following the conference in Calgary. He points to Johnson as an inspiration, "I think most people in Ken's situation would be angry. They would be stuck in the tragedy." Instead Ken is focused on making Canada a safer place. "That for me is, is amazing."
Johnson says he doesn't want another parent to face a similar experience. "The work we're doing [needs] room for it to evolve and develop. We will be filling those gaps before things happen."