Wilkinson told to amend the National Building Code of Canada to specify firefighter and first responder safety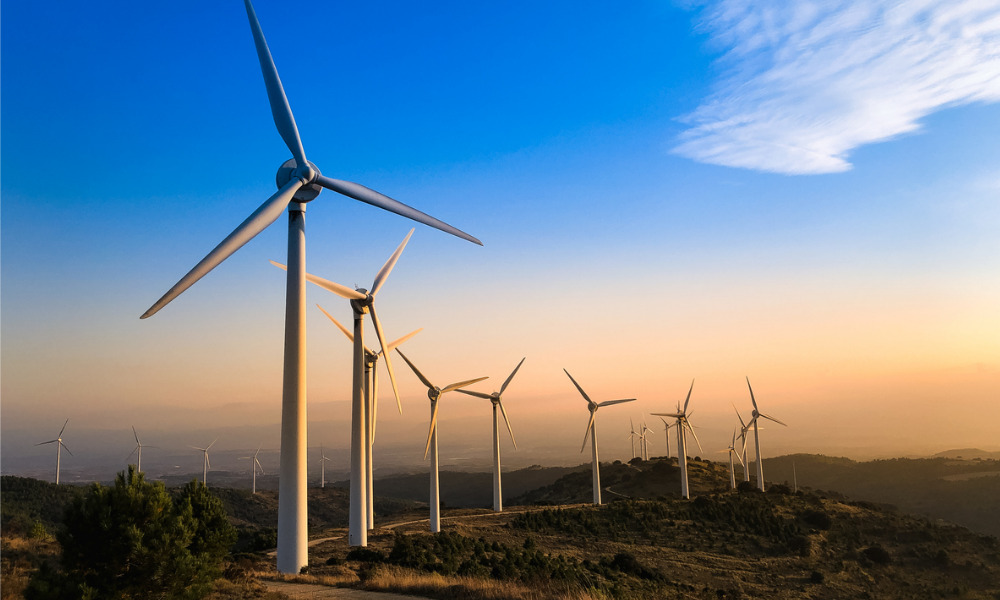 In his letter of mandate addressed to newly appointment Minister of Natural Resources Jonathan Wilkinson, Prime Minister Justin Trudeau highlighted the need to support the future and livelihood of workers and their communities in the transition to a low carbon economy.
"Work with the Minister of Labour in moving forward with legislation and comprehensive action to achieve a Just Transition. This work will be guided by consultations with workers, unions, Indigenous Peoples, employers, communities and provinces and territories," says the letter.
"Continue to deliver on investments to train workers and create opportunities for green jobs," says Trudeau, "and increase inclusion in the clean energy workforce by creating more opportunities for women, LGBTQ2 and other under-represented people in the energy sector."
The letter also strongly focuses on the transition to greener energies: "You will work with partners to develop and implement strategies to decarbonize regional electricity systems, grow the market for clean fuels and transform Canada's building stock for the climate era. You will likewise move early to launch a Critical Minerals Strategy, ensuring that Canada's natural resources are developed sustainably, competitively and inclusively."
To achieve a 100 per cent net-zero electricity system by 2035, Trudeau asked that Wilkinson establish a Pan-Canadian Grid Council to promote infrastructure investments, smart grids, grid integration and electricity sector innovation.
Trudeau also asked that Wilkinson work with Indigenous partners and communities to support the transformation from diesel-fueled power to clean, renewable and reliable energy by 2030; and work to connect regions with carbon intensive electricity systems to more clean power by supporting transmission lines and the integration of renewables and clean fuels.
The prime minister also instructed Wilkinson to amend the National Building Code of Canada to specify firefighter and first responder safety as a core objective, and to work with partners to develop strategies around incentives, training programs and pilot initiatives to ensure effective implementation.
The nearly 2,700-word directive also spells out a lengthy list of the Liberal government's green priorities, including adding 50,000 new electric vehicle chargers and hydrogen stations.
"As you staff your office and implement outreach and recruitment strategies for federally appointed leadership positions and boards, I ask that you uphold the principles of equity, diversity and inclusion. This helps ensure that federal workplaces are dynamic and reflective of the Canadians we serve," said Trudeau. "You will also ensure your Minister's office and portfolio are reflective of our commitment to healthy and safe workplaces."
However, there was scant mention of the oil and gas sector, as noted in a Yahoo! report by Jeff Lagerquist. This comes as the industry faces persistent challenges related to pipelines and exports to foreign markets, he noted.
"Calgary-based Enbridge Energy is locked in a multi-year legal and political battle with state officials in Michigan seeking to shut down a pipeline that runs beneath a channel linking two of the Great Lakes," he said. "Meanwhile, Calgary-based pipeline giant TC Energy is seeking compensation from the U.S. government for the cancellation of the cross-border Keystone XL expansion project by U.S. President Joe Biden when he took office in January."
Earlier this month, the Trans Mountain Pipeline was safely restarted after a three-week shutdown. The company previously said that it is still working to get its pipeline running again after it was shut down during extensive flooding and landslides in British Columbia.