Reported incidents in healthcare and social services sector significantly higher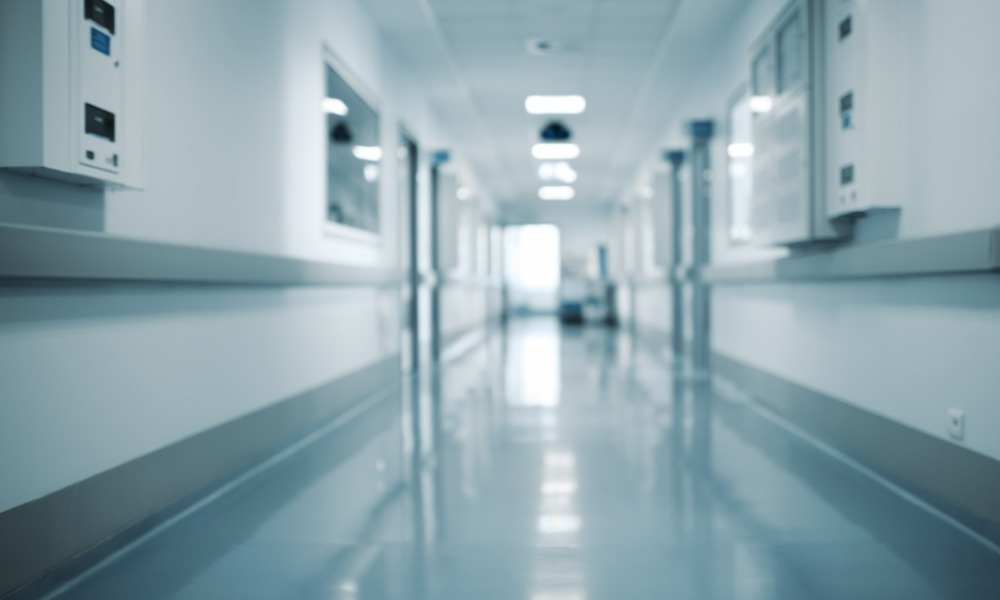 WorkSafeBC is suggesting safety professionals think about violence prevention strategies following the release of a report that shows workplace claims related to violence increased 25 percent in the past five years.
"To see a jump like this, 25% over a small handful of years, requires some discussion, it's an opportunity to talk about what might be happening here, and how it can be prevented," says Barry Nakahara, senior manager of prevention field services at WorkSafeBC.
The worker's compensation insurer had 2,868 accepted workplace violence claims in 2022, compared to 2,292 in 2018.
The report lays out the top ten sectors with claims related to acts of violence. Claims from the healthcare and social services sector were significantly higher than others.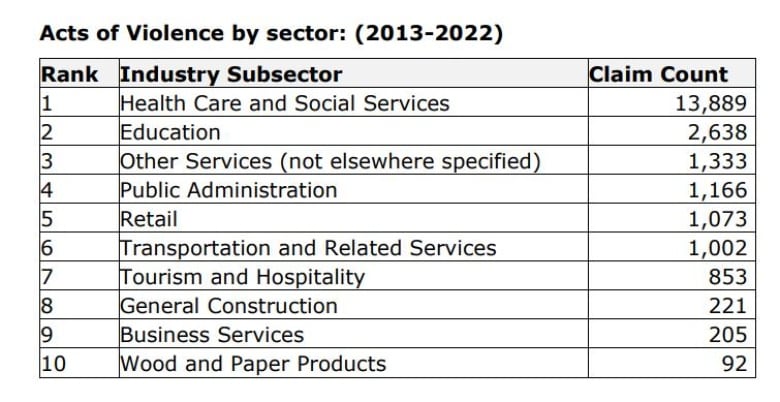 Nakahara says there are several factors that could be contributing to the higher incidents of workplace violence within the health and social services sector.
"We hear of things like a lot of pressure on long term care facilities, aging population, staffing shortages… we hear about the fentanyl crisis and other things that put pressure on the healthcare system and pressure on the workforce."
Those pressures are combined with frequent interactions with the general public that Nakahara says often take place in confined spaces.
"You're dealing with patients that might be intoxicated, or patients that might have dementia. Workers are often in rooms or smaller spaces, one on one with people that may have unpredictable behaviour."
British Columbia recently launched an anti-violence initiative within the province's healthcare system led by Switch BC. It is tasked with training 300,000 healthcare workers to better protect themselves and learn de-escalation techniques.
While the healthcare sector sees a higher number of incidents of workplace violence, other industries are not immune to the problem. Education falls second on the WorkSafeBC list, and Manitoba recently put schools on its list of high-risk industries because of the violence experienced by education workers.
Nakahara says the report provides an opportunity for health and safety professionals to consider what types of violence could take place in their work settings.
"It all starts with identifying where you might have this risk," explains Nakahara, which could be lone worker situations or night shifts or a whole host of other potential factors.
"From there, you can start identifying the controls and the safe work procedures that are going to work best in your work setting and implement those and make sure they're well known by your workforce."
Nakahara says connecting with frontline workers and achieving buy-in is key to a successful violence prevention strategy. "As safety professionals, we need to make this resonate with workers in every job site."
He says those are the workers at risk, and they need to be part of the solutions.