Report cites case of a worker who lost benefits which led to another injury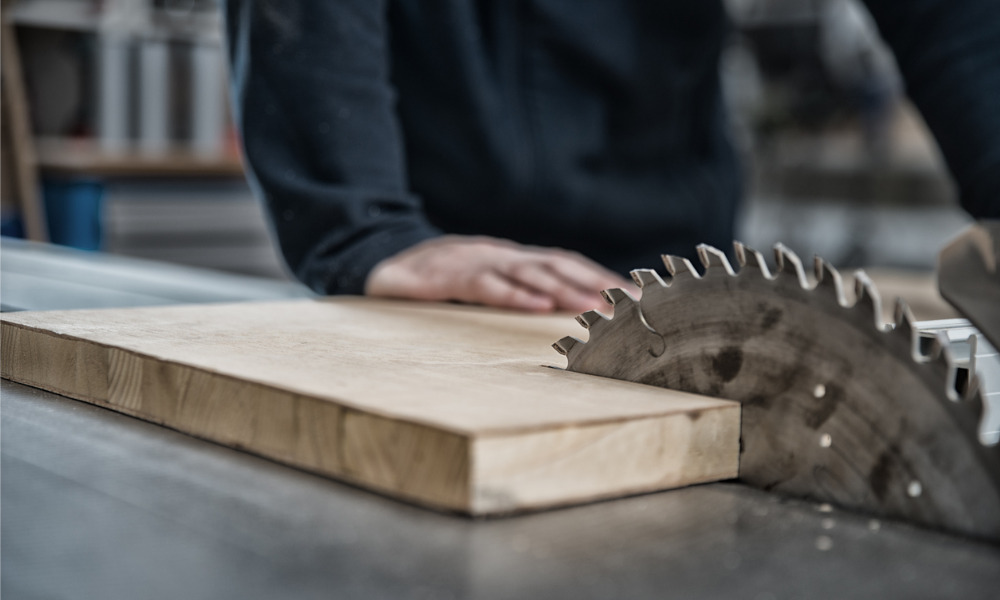 The British Columbia Ombudsperson is calling on the provincial government to allow WorkSafeBC to provide restitution in cases where it commits a mistake in handling workers' cases.
In its report – titled Severed Trust: Enabling WorkSafeBC to do the right thing when its mistakes hurt injured workers – the Ombudsperson noted the case of one worker referred to only as Mr. Snider.
"This is a tragic case. A significant error by WorkSafeBC resulted in a worker losing much of one of his hands," said Ombudsperson Jay Chalke. "And under the current law, WorkSafeBC is unable to right its wrong. In the delivery of public services, errors and mistakes will happen and public organizations should not be prevented by provincial law from doing what's right for members of the public who are seriously harmed as a result."
The case
Mr. Snider was a cabinet maker. While operating a table saw, he suffered a partial amputation of the tips of his left index, middle, ring and little fingers. WorkSafeBC accepted Mr. Snider's injury claim and provided temporary wage-loss benefits while he underwent surgery, received rehabilitation services and participated in a gradual-return-to-work program.
However, WorkSafeBC stopped paying wage-loss benefits after incorrectly concluding that Mr. Snider was able to safely return to his pre-injury job, full-time and without restrictions, according to the report.
Mr. Snider then went back to work after his WorkSafeBC case manager determined that Mr. Snider was capable of returning to work at full capacity. However, he was deemed ineffective by his employer and was later laid off.
Mr. Snider got another job and was once again operating a table saw at work when he suffered a second injury. While cutting an item on the table saw, his poor grip with his left hand caused him to lose control of the item being cut. Mr. Snider's left hand then slipped forward into the industrial sawblade and the blade amputated his thumb below the last joint, fully amputated his index finger just above the knuckle and amputated his middle and ring fingers close to the end joints. Mr. Snider then underwent 26 hours of surgery and spent 10 days in hospital in an intensive care unit.
Restitution
After investigation, WorkSafeBC acknowledged its mistake, committed to improving several internal processes to prevent this type of error from occurring again and agreed to apologize to the injured worker. However, it refused to make restitution to the worker for its mistake, citing legal immunity, according to Chalke.
"WorkSafeBC acknowledged its actions and apologized. And while an apology is important, there are times when saying sorry is simply insufficient," said Chalke. "Government says our proposal would create fault-based liability for WorkSafeBC, but that's not what we recommended. In fact, with our recommendation WorkSafeBC's protection from civil liability would remain in place. Our proposal is that that WorkSafeBC be allowed to voluntarily provide restitution where they recognize their own error."
Previously, Manitoba-based Canadian Tool & Die Ltd. was fined $12,500 for violations of The Workplace Safety and Health Act that led to one worker amputating two fingers.
The Ombudsperson has previously provided these recommendations, which the Ministry of Labour has since rejected, according to the report:
Propose amendments to the Workers Compensation Act to create a mechanism and a fund to enable WorkSafeBC, on its own initiative and at its sole discretion, to provide monetary compensation to seriously injured workers harmed by WorkSafeBC errors.
Compensate the injured worker by way of an ex-gratia payment to be determined by a retired Supreme Court of British Columbia judge pending the legislative changes.
Pay the reasonable legal expenses incurred by the injured worker to present his case to the retired judge.
"While I am pleased WorkSafeBC made changes to reduce the chances of this happening again, I am surprised and disappointed by the Ministry of Labour's response to reject giving WorkSafeBC a path to provide restitution on a voluntary basis. WorkSafeBC's role is to protect workers and to provide sufficient funds so that injured workers receive adequate medical and financial support. This case highlights a significant gap in WorkSafe's ability to do just that, in the rare cases where their error has such life-altering consequences," said Chalke.
"Despite our drawing this tragedy to government's attention, the Ministry of Labour refuses to make a modest change in the law to give WorkSafeBC the discretion to voluntarily make amends in such cases."