Company aims to cut recordable incident rates by 50 per cent by 2025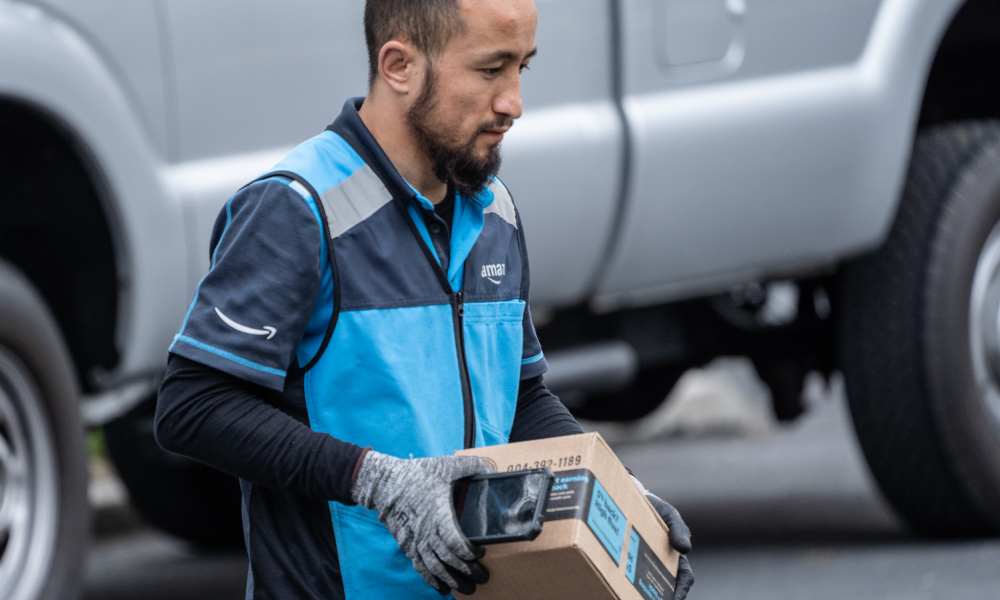 Amazon's program for reducing injuries at work is now in Canada.
Called WorkingWell, the program provides employees with scientifically proven physical and mental activities, wellness exercises, and healthy eating support, designed to help them recharge, reenergize and ultimately reduce the risk of injury, according to the company.
"Launching WorkingWell across our operations is an important step forward in meeting our mission to become Earth's safest place to work," said Sumegha Kumar, director of Canadian customer fulfillment operations for Amazon Canada. "We have identified and implemented innovative health and safety technologies and approaches designed to address employee well-being in our facilities, and we're thrilled to continue this commitment to employee well-being and safety innovation through the WorkingWell program."
The program is part of the company's investment of more than $300 million USD into safety projects across North America in 2021, and its mission to be 'Earth's Safest Place to Work'.
Aspects of WorkingWell were piloted in the U.S. in 2019 and the program has since expanded to 859,000 employees at 350 select sites in North America and Europe. By the end of 2021, WorkingWell will expand further to cover all of Amazon's operations network in the U.S. and Canada.
Ultimately, its goal is to cut recordable injury incident rates by 50 per cent by 2025.
About 40 per cent of work-related injuries at Amazon are musculoskeletal disorders (MSDs), which include sprains or strains caused by repetitive motions, and they are more likely to occur among newer employees, many of whom might be working in a physical role for the first time, according to the company.
"Pilots of the WorkingWell program have reduced these injuries, and have had a positive impact on regular day-to-day activities for employees outside of work. In fact, this program—along with other company initiatives focused on early MSD prevention—helped decrease MSD-related injuries by 32 per cent from 2019 to 2020," it said.