Employees who got infected may be entitled to benefits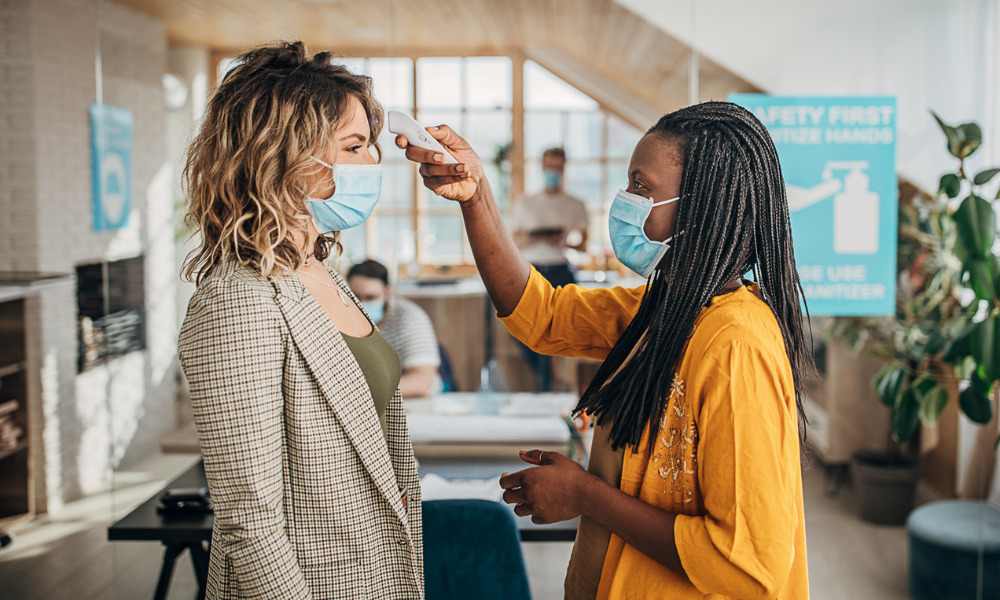 The Workplace Safety and Insurance Board (WSIB) in Ontario is reaching out to workers who believe they got COVID-19 infection in their workplace.
"If you believe you got COVID-19 in the workplace, you may be entitled to WSIB benefits," it said.
WSIB's targeted COVID-19 campaign started on May 3 and will run until May 14, 2021.
Statistics
As of March 31, WSIB has allowed 22,587 COVID-19 claims. Meanwhile, 2,041 claims have not been allowed and 404 claims are pending. WSIB has also received 7,108 exposure incident reports.
As of April 30, most of the claims allowed are from employees in nursing and residential care facilities (7,828). Workers in hospitals (2,937), Schedule 2 employers (2,597), agriculture (2,252) and food textile and related manufacturing (1,365) workplaces have also had significant numbers of allowed COVID-19 claims.
Migrant farm workers who come to Ontario from other countries are at higher risk of contracting COVID-19 and other diseases. This is due to their communal living and working conditions, according to a report.
Last month, the Canadian Manufacturers & Exporters (CME) called on the Ontario government to prioritize the vaccination of essential workers so that the sector can continue to keep workplaces open and safe for workers.