'We are providing free workplace screening options to help keep people safe and support businesses reopening in the Region'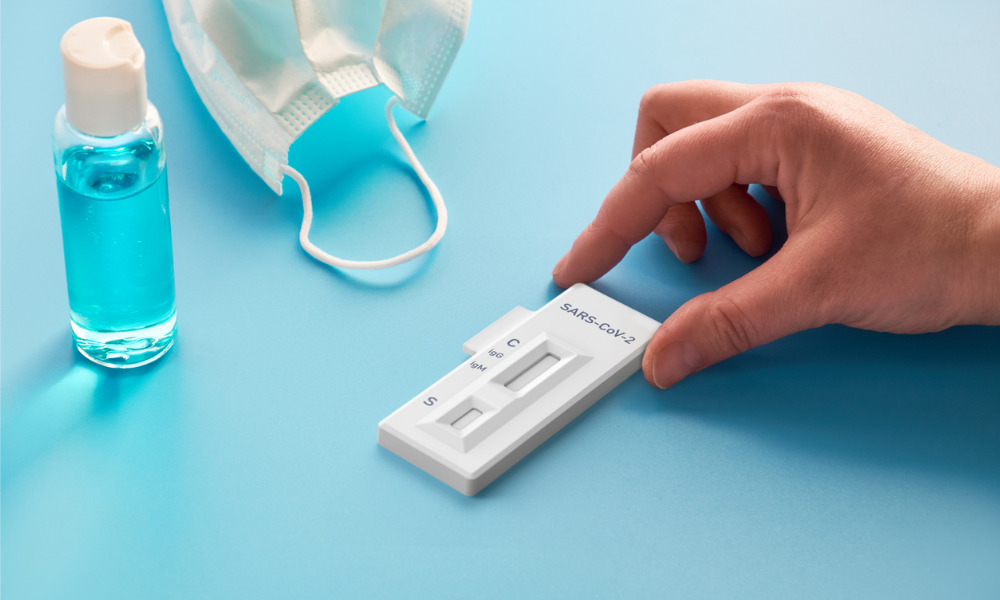 The federal government has launched a new COVID-19 testing program to support workers in small and medium-sized businesses in the Waterloo Region in Ontario.
The government is providing $430,000 from the Safe Restart Agreement for the StaySafe COVID-19 Rapid Screening Program, which will provide free rapid screening tests for local workers with a target of 3,000 rapid tests conducted each week.
"Workplace screening is an important tool to limit the spread of COVID-19 and help keep workers safe. Through this initiative with the StaySafe Rapid Antigen Screening Program in Waterloo Region, we are providing free workplace screening options to help keep people safe and support businesses reopening in the Region," said Patty Hajdu, minister of health. "Working with public health officials, this program builds on current measures in Waterloo Region to keep communities safe."
On Monday, three COVID-19 rapid screening buses started providing free testing as they travel through Waterloo, Kitchener and Cambridge. The federal government procured and supplied rapid tests to Ontario for use in this workplace initiative.
The program is a collaboration with the Government of Ontario, Communitech, the Cambridge Chamber of Commerce and the Greater Kitchener-Waterloo Chambers of Commerce. It is supported by local community and business associations within Waterloo Region.
Last month, Ontario released a free online program to raise Infection Prevention and Control (IPAC) awareness for workers in the province.
Positive impact
Stakeholders recognize the positive impact the program will have as the province combats COVID-19.
"We know we need a solution to help keep essential workers at small- and medium-sized businesses safe as we work to keep the economy open. With serial self-swabbing, this rapid screening pop-up program is another way to help individuals stay safe and to help workplaces stay open," said Iain Klugman, president and CEO, Communitech. "We're grateful for the support from all levels of government as well as our regional partners and are proud to be able to offer this model as a playbook for regions across Canada."
"This program will help to combat viruses to spread and will help to keep workplaces safe. We've known from the beginning that rapid screening was a vital tool in the fight against COVID-19. We are so pleased to play a major role in getting rapid screening to small- and medium-sized businesses, along with our regional partners." said Greg Duroche, president and CEO of the Cambridge Chamber of Commerce.
"Business owners and their employees will be able to self-administer rapid screening. If someone does screen positive, we will see them at our assessment centres to confirm with a diagnostic test," said Lee Fairclough, president, St. Mary's General Hospital. "I encourage local businesses who provide essential services within the community to take part in this program as another step to help keep our community safe and thriving."
However, the federal government noted that screening with rapid tests provides an extra layer of defence against the spread of the virus by identifying people who are not showing symptoms of infection, but may be carrying COVID-19 into their workplaces and communities.
However, though this is an important tool for detecting cases of COVID-19, it is not a substitute for the safety measures against the virus, including physical distancing, wearing a mask, washing our hands and staying home if you are sick.
A greater number of small businesses in Ontario complied with COVID-19 safety requirements in the workplace last month, according to the provincial government.
In 2020, the federal government provided $4.28 billion via the Safe Restart Agreement to provinces and territories to increase capacity to conduct testing, perform contact tracing and share public health data. This funding provided a foundation to help jurisdictions slow the spread of the virus.