'It is clear that we are in the sixth wave of this pandemic'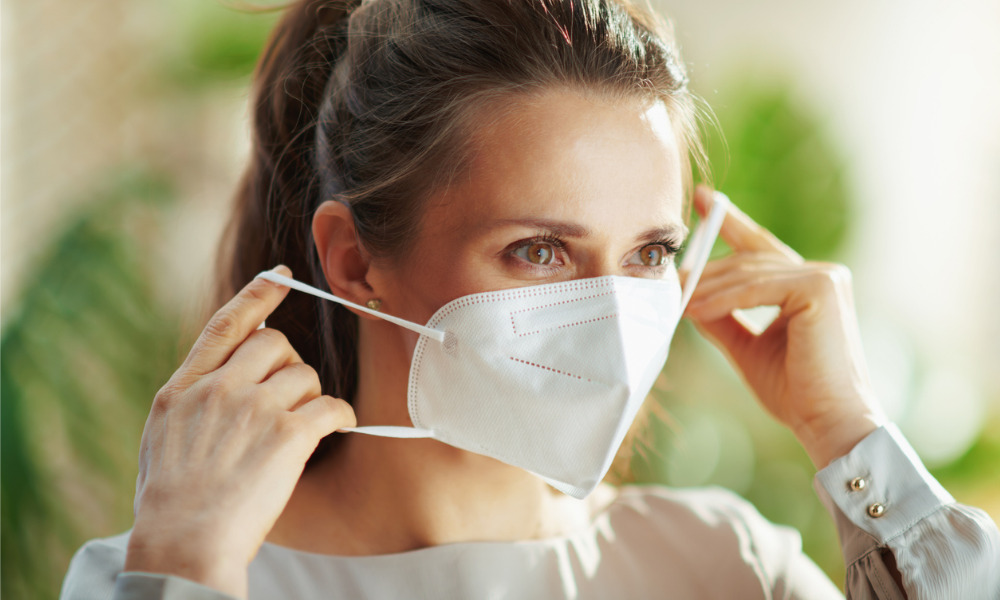 Ontario workers should continue wearing face masks, especially as public health indicators have been worsening recently, according to chief medical officer of health Dr. Kieran Moore.
"It is clear that we are in the sixth wave of this pandemic driven by the BA.2 variant," Moore said in a press conference, according to reports.
"There are actions that we can take to help manage the impact of this wave. These include a strong recommendation to continue wearing a well-fitted, three-layer mask or use of a medical mask in all public indoor settings."
This follows a similar call from a group of researchers advising the Canadian government.
One report that found 73 per cent of Canadians would support continuing masking requirements in public spaces.
Last week, the head of the province's science table said Ontario is likely seeing as many as 120,000 new cases of COVID-19 each day, based on wastewater analysis, reported CTV News.
Moore also said that there's a possibility that the government would once again require the wearing of masks indoors.
"While we will not be reinstating a broad mask mandate at this time, we should all be prepared that we may need to resume a requirement for mask wearing in indoor public spaces if a new variant of concern emerges, (if there is) a threat to our health-care system, or potentially during the winter months when COVID-19 and other respiratory viruses are likely to circulate again."
The provincial government ended the mask mandate in most indoor settings on March 21.
Recently, Ontario proposed the Personal Protective Equipment Supply and Production Act, 2022 (PPESPA), which will require the province to maintain a significant minimum level of critical goods, ready to be deployed to withstand the challenges of extraordinary events without having to rely on unstable foreign supply.
Moore made his remarks about face masks while announcing expanded PCR testing and treatments for COVID-19 in the province. Beginning April 12, Ontario is making it easier for eligible individuals with a prescription to access antivirals by expanding dispensing locations to include participating pharmacies across the province.
A list of pharmacies that are dispensing Paxlovid will be available at Ontario.ca/antivirals as of Wednesday, April 13 at 8:00 a.m.
Employers and governments have been easing on this safety measure.