But wearing mask still highly recommended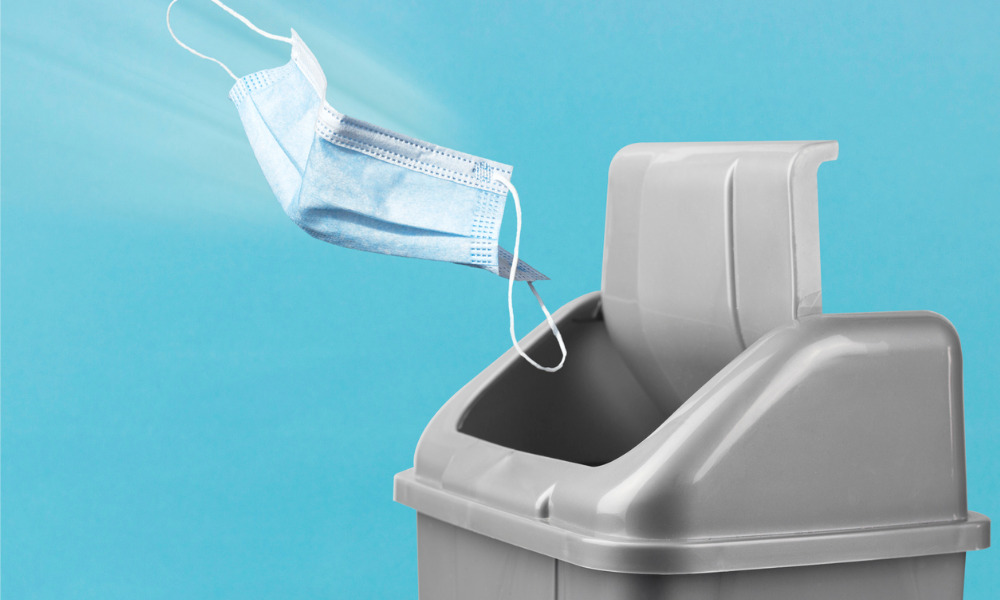 Prince Edward Island (P.E.I.) and Quebec are set to drop their provincial masking mandates within this month.
People in P.E.I. are no longer required to wear masks indoors on Friday. The same will be true for those in Quebec starting May 14.
Employers and governments have been easing on this safety measure.
However, P.E.I. will still require marks on school buses and in certain spaces like hospitals, long-term care and community care, public transit and childcare facilities. In schools, students and school staff will still be required to wear face coverings when not seated at desks.
Masking rules will be reassessed every two weeks, said Dr. Heather Morrison, P.E.I chief public health officer, according to a report from Saltwire. Morrison also said she hopes to ease the requirements even further by the end of the month.
In Quebec, masks will still be required past May 14 in health-care settings where vulnerable populations could potentially be exposed, and in public transit, because it's more difficult to maintain a minimal distance between passengers, CBC reported.
Meanwhile, elementary and high schools will be allowed to drop the masks for staff and students. Wearing a mask will also be optional in school transportation, given that students will have spent the entire day together, according to the report, citing an announcement by Dr. Luc Boileau, Quebec's interim director of public health.
Boileau specified that masks were still recommended in certain situations, including when you have any symptoms.
But one expert claimed people should continue to wear masks, according to a report from the Montreal Gazette.
"I think people should continue to wear masks, and I will until cases are down much lower than this," said Dr. André Veillette, an immunologist at the Montreal Clinical Research Institute, according to the report. "Scientifically, medically, I think we should have kept (the mandate) longer — until the wave is finished — but I think now it's a mix of sociology, psychology, politics."
There were 1,163 new COVID-19 cases in P.E.I. on May 3 and 0 on May 4, according to the COVID-19 Data Repository by the Center for Systems Science and Engineering (CSSE) at Johns Hopkins University. Meanwhile, there were 1,194 new cases in Quebec on May 3 and 1,630 on May 4, according to the same source.
Late in March, a group of researchers advising the Canadian government recommended that workers and the general population continue to wear face masks even if provincial governments have been lifting this restriction.
A previous report found that 73 per cent of Canadians would support continuing masking requirements in public spaces.