Four ways to learn, and better support LGBTQ2+ employees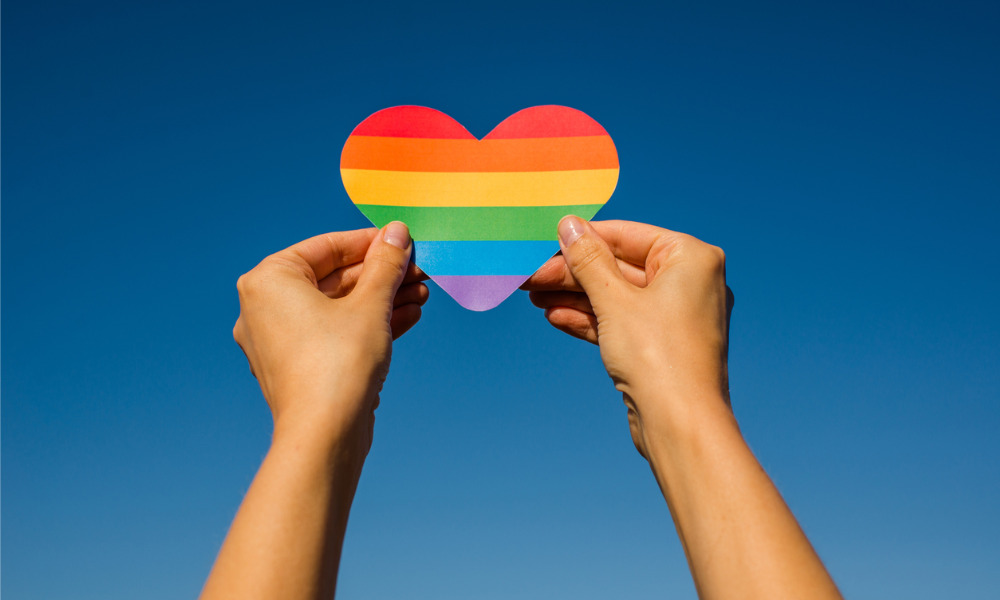 In many countries around the world, June is Pride Month – a time to celebrate the LGBTQ2+ community.
According to advocacy group Pride at Work Canada/Fierté au Travail Canada, despite much progress being made in recent years, biphobia, homophobia and transphobia still exist in the workplace today. The group says that only 59 per cent of organizations communicate a strong leadership message on the importance of LGBTQ2+ inclusion in the workplace.
Furthermore, only 14 per cent of organizations consider LGBTQ2+ inclusive diversity and inclusion as required knowledge for manager roles, only 11 per cent of organizations have their people managers do advanced training on LGBTQ2+ issues relevant to their position, and only 7 per cent of organizations expect managers to make resources and guidance available to LGBTQ2+ employees.
In addition, LGBTQ2+ advocacy group Egale says that 30 per cent of Canadian Employees report to experiencing discrimination in the workplace.
A survey commissioned by Telus in 2016 found that one-third of Canadians believe that their workplace is not safe and inclusive for LGBTQ2+ employees.
There is still much to do before Canadians enjoy a truly equitable workplace. As well as strong leadership, getting employees is key in pushing for more diversity and inclusion in the workplace:
"I think that where we see the most progress happening is when employees are engaged and they're involved," said Colin Druhan, executive director, Pride at Work, to COS in our March/April issue.
For organizations wishing to enhance their support of their LGBTQ2+ workers, or for organizations looking on how to get started, here are some key ways to celebrate Pride Month at work.
Engage with the local community
Canadian cities big and small usually host in-person events such as parades or workshops to celebrate Pride Month. With the pandemic, many of these events have shifted online or are "phygital" (a mix of in-person and digital events) – which may put a dampener on things yet make them more accessible to those who cannot attend live.
A great way to celebrate Pride Month is to donate to or look for events by Pride organizations in your city, such as Pride Toronto, Fierté Montréal or the Vancouver Pride Society.
Another way to celebrate could be to create a film or book club at work (or on Zoom or Skype if you are still working from home) to watch/read and discuss stories made by or which celebrate LGBTQ2+ Canadians.
Learn about Canadian LGBTQ2+ history
There are a number of resources online which are offering refreshers on Canada's LGBTQ2+ history.
For example, with June also being National Indigenous History Month, Fierté Canada Pride launched a project in collaboration with Heritage Canada that aims to spotlight stories of Two-Spirit Indigenous LGBTQ2+ Indian Residential and Day School survivors.
This year is also the 40th anniversary of Toronto Pride.
Largely considered a tipping point in Canadian LGBTQ2+ history, in February 1981, four bath houses in downtown Toronto were violently raided by the police in a series of raids called "Operation Soap". Over 300 men were arrested – at the time, the largest single arrest in the city's history. The next day, 3,000 protestors took to the streets to protest the raids. Later that year, Pride Toronto (then called Lesbian and Gay Pride Day Toronto) was launched on June 28.
Learn more about Pride Toronto's history here.
Do a training course or get certified
Pride at Work Canada offers a number of courses, including a foundational course on how to create an LGBTQ2+ inclusive culture in the workplace. The organization also offers a certificate where participants can learn how to create an inclusive environment for themselves and others as well as create a safe environment and create employee resource groups. Learners can earn CPD credits from HRPA by completing the certificate.
You can also read about more resources to draw upon to create a more equitable workplace here.
Up your organization's mental health support
According to information compiled by Rainbow Health Ontario and the Canadian Mental Health Association (CMHA) Ontario, LGBTQ2+ individuals in Canada are at higher risk for some mental health issues due to the effects of discrimination, social exclusion and access to economic resources*.
Indeed, say the organizations, LGBTQ2+ people are targets of sexual and physical assault, harassment and hate crimes.
As a result, LGBTQ2+ people face higher rates of depression, anxiety, suicide or suicidal ideation, self-harm and substance use.
With the pandemic, mental health has been a huge issue for employees across the board in many workplaces, and many organizations are putting into place or enhancing their health plans to include mental health help.
As well as elaborating an anti-discrimination/harassment policy and diversity and inclusion training, businesses and organizations should also make sure that their mental health plan is up to scratch and consider putting additional help in place for LGBTQ2+ employees.
*According to both organizations, bisexual and trans people are over-represented among low-income Canadians.