Few report other concerns, including how return will affect their children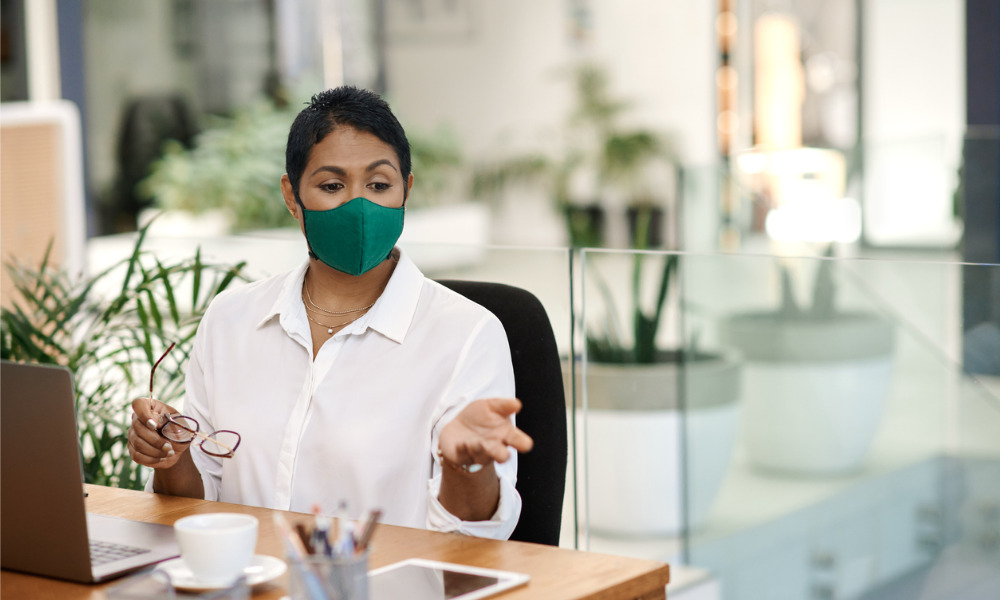 Some people are not excited about the idea of going back to the office, judging from a recent report. Their main reason? COVID-19.
Nearly half (46 per cent) of Canadians working from home are anxious about the threat of the virus if and when they return to the office, according to a report from Canada Life.
"Many Canadians are no doubt looking forward to getting back to a 'new normal' as vaccines roll out and the pandemic subsides," said Mary Ann Baynton, director of collaboration and strategy, Workplace Strategies for Mental Health.
Meanwhile, very few cite other concerns, including concerns about striking a new work-life balance (10 per cent), commuting to and from the office (nine per cent) and the impact their return to the workplace would have on their children (one per cent).
"When we set out to complete this survey, we were hearing anecdotal comments from friends, family members and colleagues who are currently working at home about dreading the commute, adjusting to work routines or losing time they've been spending with their family. We expected that these concerns would outweigh the fear of the virus now that vaccines are rolling out," Baynton explains. "We were surprised to see their concerns are still more focused on the virus and less focused on the change in routine."
COVID-19 vaccines differ when it comes to effectiveness levels, according to the World Health Organization.
Safe return
Here are some best practices that employers can maintain to ensure a safe office environment amid the pandemic, according to Randstad:
Have a plan.
Communicate even if the situation is unchanged.
Set up recurring meetings with your employees.
Educate employees about proper health and safety practices.
Ensure employees keep their workspace clean.
Ask employees to avoid unnecessary public spaces.
Make employees who feel sick work from home.
Carefully monitor the health of your workforce.