The company shared its strategy during an event for North American Safety and Health Week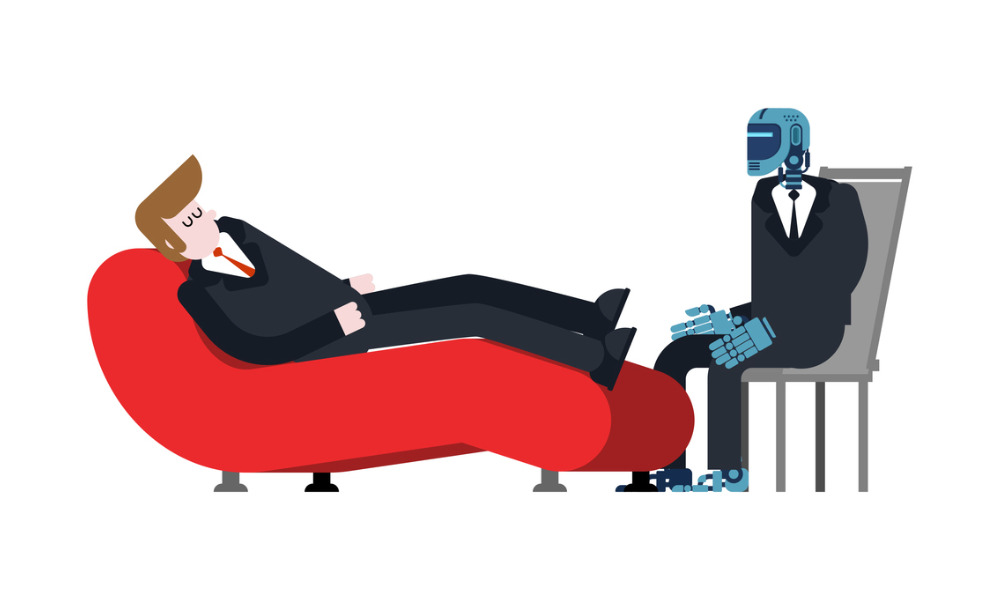 This week, May 2 – 8, is North American Safety and Health (NAOSH) Week.
Every year, the week-long event aims to highlight the work of OHS professionals and the importance of health and safety in the workplace.
NAOSH Week, first launched in June 1997, is commemorated in Canada, the United States and Mexico.
More information about other Safety and Health Week events can be found here. Due to the pandemic, most events have shifted to virtual platforms.
Maple Leaf Foods
The Canadian Centre of Occupational Health and Safety (CCOHS) is organizing a series of virtual events throughout the week (register here if you haven't already).
On Tuesday, CCOHS and manufacturing giant Maple Leaf Foods partnered on a free webinar covering the company's mental health strategy.
Peter Neufeld, VP Leadership, said that though mental health and wellness have become huge areas of interest as a result of the pandemic, Maple Leaf Foods actually started etching out a mental health strategy back in 2018.
The company took months to figure out the best path forward, and even now Neufeld – who previously worked in HR and as a full-time therapist – says that they are only in the middle of their journey and that "this will always be a process of continuous learning."
READ MORE: 18 ways to improve workplace mental health
Company strategy
To figure out a company strategy, they put together a team drawing from staff in HR, health and safety, but also corporate and plant facilities. Maple Leaf Foods also partnered with the Centre for Addiction and Mental Health (CAMH), which has a small consulting group. Neufeld says that CAMH was "invaluable" and helped give them guidance and a clearer framework for a strategy.
Initially, says Neufeld, the company had planned a two-phase approach, with the first phase focusing on employees with acute mental health problems (depression, anxiety, addiction). During their second phase, they would have focused on wellness. However, the pandemic forced them to adapt and pivot into wellness much more quickly.
Maple Leaf Foods partnered with CAMH on 12 focus groups within the company – split between the head office and various production facilities. They were focused on asking what the current state of mental health care is within the organization, what the desired state is, and how to get there.
Raf Bartkow, Manager L&D, says that they received over 650 ideas and tactics.
Results
With all the feedback they received, they did a cost and impact analysis.
One of the more immediate results to come out of this campaign was to increase ease of access to support, and create awareness around how to access mental health support – which can be challenging to navigate.
"You are not alone" became the slogan for the company's initiative. They also provided mandatory training on mental health for all leaders within the organization.
Another thing that the company is keen to focus on is better communication with employees during mental health leave, with the sole intention of support their mental wellbeing.
"That type of isolation that people have during mental health leave can actually be quite detrimental," said Neufeld.
More specifically, salaried and hourly people within the company have access to the Employee and Family Assistance Program (EFAP) through Morneau Shepell, and live virtual counselling through Inkblot (including 10.5 hours of counselling paid for by Maple Leaf Foods).
Salaried people also have access to Cognitive Behavioural Therapy (CBT) through Beacon, and paramedical coverage of up to $1,500 per benefit year through Sun Life.
READ MORE: Top mobile apps to help with mental health
OHS for everyone
Neufeld says that Maple Leaf Foods is keen to share its strategy: "We don't want mental health to be a competitive advantage for our organization."
This is not a space, he says, in which they want to be competing with their peers and other organizations.
Mental health is more important than ever, and health and safety professionals need to approach employee wellbeing from a holistic point of view, but also have the resources to be able to do so.
NAOSH Week is the perfect time to remind organization leaders about the importance of occupational health and safety and encourage them to invest in employee wellness.
Ontario
May 4 was also Occupational Safety and Health Day in Ontario. Bill 152 2021 proclaimed the first Tuesday in May each year as a day devoted to workplace health and safety awareness.
"Today, for the first time, we mark Occupational Safety and Health Day here in Ontario. On this day, during North American Occupational Safety and Health Week, we recognize and promote safety on the job.
Today, on Occupational Safety and Health Day, I encourage you to hold health and safety at the forefront of your thoughts and actions. To employers: commit to training and raising awareness about best safety practices. To workers: make sure you understand your right to know the safest and best ways to handle equipment, technology, and hazards," said Monte McNaughton, Minister of Labour, Training and Skills Development, in a statement yesterday.