Various workplaces closed due to unsafe conditions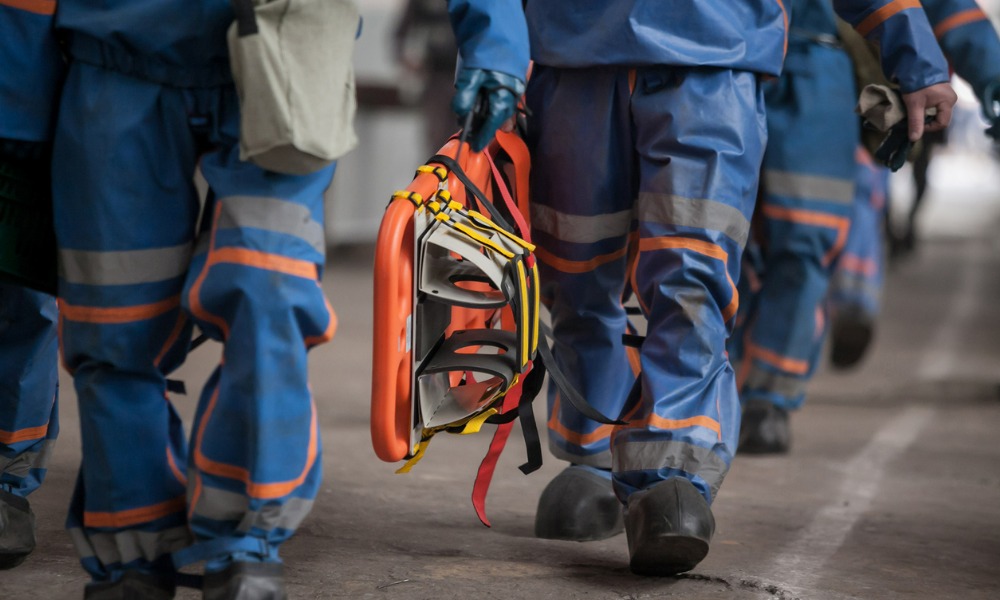 Hurricane Fiona might not have been technically a hurricane when it hit eastern Canada over the weekend, but it left an array of dangers for Canadian troops and provincial crew involved in recovery efforts.
Around 100 Canadian Armed Forces (CAF) troops from each of Nova Scotia, Prince Edward Island, and Newfoundland and Labrador are being deployed or are already on the ground, assisting with cleanup efforts, according to Anita Anand, minister of national defence.
Their focus includes clearing debris and helping to reestablish the power grid to get communications and power back across the Atlantic provinces. Hurricane devastated certain areas of Eastern Canada, with multiple homes washed away in the Port aux Basques, N.L., and, tragically, took the life of a woman who was swept out to sea.
Read more: Why water events are dangerous work for first responders
Meanwhile, numerous workplaces were closed on Monday as roads remained unsafe. In Nova Scotia, offices in Kings, Lunenburg, Annapolis, Queens, Digby, Shelburne and Yarmouth Counties remain open. Offices in all other counties, meanwhile, are closed.
Public school classes are also cancelled for Monday in Halifax Regional Centre for Education, Cape Breton-Victoria Regional Centre for Education, Strait Regional Centre for Education and Chignecto-Central Regional Centre for Education. Classes in Conseil scolaire acadien provincial schools (CSAP) in its northern and metro groups are also cancelled.
Read more: How can employers prepare for Hurricane Fiona?
"The closures are due to power outages, unsafe roads and to allow crews to continue to clean up after Hurricane Fiona," according to the provincial government. "The cancellations are due to power outages and unsafe road conditions and based on a recommendation from the provincial Emergency Management Office."
In Prince Edward Island, all schools in the English and French school boards will remain closed on Monday and Tuesday of this week. École Evangeline will be closed for the entire week and reevaluated before opening.
"With safety being at the utmost importance we ask that the public refrain from visiting school grounds, including playgrounds, at this time," according to the PEI government. "Officials are still assessing damage and all debris has not yet been removed."
Transportation road crews and partners are clearing provincial roads to help first responders, Maritime Electric and partners assess damages and this work continues, according to the government.
Meanwhile, healthcare facilities in the province continue to operate on generator power. "The magnitude and severity of the damage is beyond anything that we've seen in our province's history," said PEI premier Dennis King, adding that it would take a "herculean effort by thousands of people" to recover over the coming days and weeks, according to a PBS report.