How to ensure employees 25 years and under are safe and prepared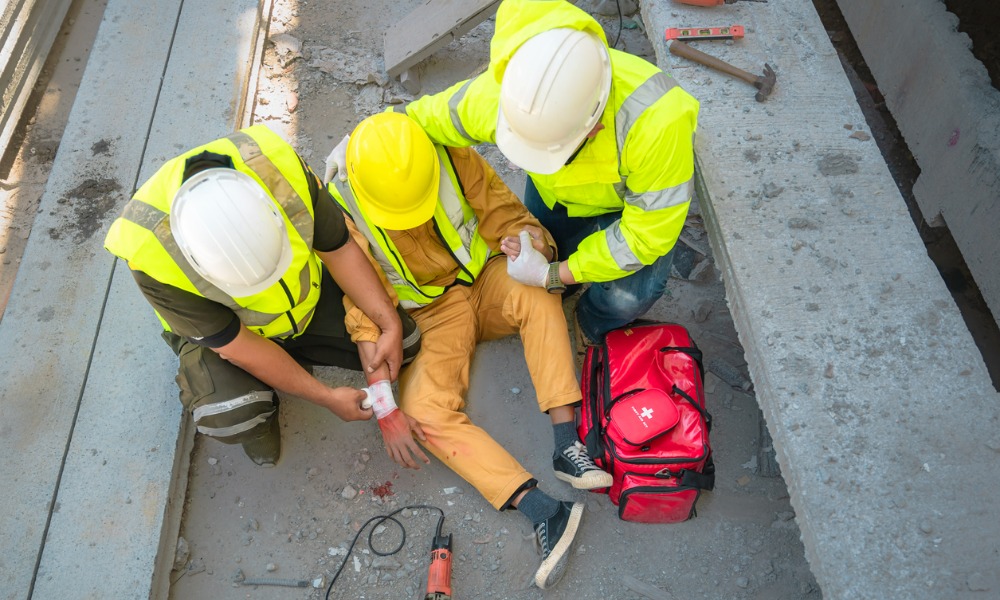 Young and new workers are at high risk of injury in their line of work.
British Columbia's Occupational Health and Safety Regulation defines a "young worker" as any worker under age 25. A "new worker" can be any age and includes those who are new to the workplace or location, or facing new hazards.
Workers under the age of 25 account for one third of workplace injuries, according to the report titled Injury Prevention for Workers in Precarious Employment & New and Young Workers 2018. Meanwhile, more than 50 per cent of young workers were hurt in the first six months of employment.
Read more: How company is empowering young workers to stay safe
Also, each day in Canada, more than 40 workers under the age of 19 are injured on the job. That's according to the Canadian Centre for Occupational Health and Safety (CCOHS).
When we consider all young workers – which includes everyone under the age of 25, according to WorkSafeBC – that number can only be bigger. In 2021, WorkSafeBC accepted 7,125 claims related to work injuries from young workers.
Why new workers are more likely to be injured
Why are these workers at such high risk of workplace injury? Here are some reasons: inadequate training, orientation, and supervision. "We have known for decades that workers – whether they start a new job or simply on a new job site – are at an increased risk of injury," David Michael, OSHA administrator, previously said in a piece published on Axiom Medical's blog. "They aren't often trained in the potential hazards at that new job site and the measures they can take to protect themselves."
Read more: 1 in 5 employers not offering safety, orientation programs for new hires: Report
This, apparently, has not changed. Nearly 20 per cent of Canadian employers are not offering safety and orientation programs for new employees, even though these are legally required for much of the country, according to a report released in April this year.
Inexperience
Some workplaces are full of dangers by nature. Construction and renovation sites, for example, are full of dangers that require measures to reduce the risk of injury to workers. There are countless circumstances that, if precautions aren't taken, can result in accidents causing serious physical injury – or worse – to those on a worksite.
Naturally, workers without experience in these worksites are at greater risk.
Read more: The unseen danger of construction sites
"Newness" on the job
This deals with workers who are completely new to the job, despite having some experience in other jobs. Workers need to be familiar with their job processes to be effective in their work. Among those working jobs that may be dangerous, this is a matter of safety.
Lack of awareness of workplace rights and responsibilities. Workers have the right to refuse unsafe work. And 90 per cent of workers in Ontario said they were aware of this right, according to a previous report. When asked what they would do if they had a safety concern at work, 63 per cent said they would raise the concern with management.
Those who may not be aware of their rights and responsibilities in the workplace, however, may take on jobs even though it may put them in danger.
Read more: Majority of Ontario workers aware of right to refuse unsafe work
Hesitancy and lack of preparation
If workers hesitate to ask questions, especially if they are doing dangerous jobs, they are more prone to be injured. Lack of preparation for bioterrorism, for example, also puts health workers at risk, according to Relias Media, an emergency medicine publication.
"Staff education and awareness can make a difference in how effectively hospitals respond to bioterrorism or naturally emerging infectious diseases, experts say," it noted. "Employees who are careful about complying with standard precautions, including giving masks to patients with respiratory symptoms and wearing masks themselves, will be better protected from new pathogens."
This same concept applies to other workplaces.
How to help new workers avoid workplace injuries
Keeping workers safe all boils down to putting the right safety precautions in place and training workers to do their work safely.
"The key is really training and orientation," Catherine Bergeron, health and safety team lead at safety consultancy Peninsula Canada previously told COS. "That's really going to be the key to keeping them safe."
Compliance software EssentialSkillz agreed and noted that employers really have nothing to lose and everything to gain from providing safety training to workers. "Health and safety training is important because it has the capacity to unite employers and employees in the pursuit of a common goal – to create a safe and secure workplace that ensures the safety and success of everyone involved," it said.
"Ultimately, the benefits of a strong health and safety policy far outweigh the cost of maintaining it. To that end, health and safety training should never be seen as a barrier to success or considered as an after-thought, but rather as an effective and logical step to ensure good, ethical and productive business standards."