'The argument that some workers have no chance of being exposed to COVID-19 is simply false'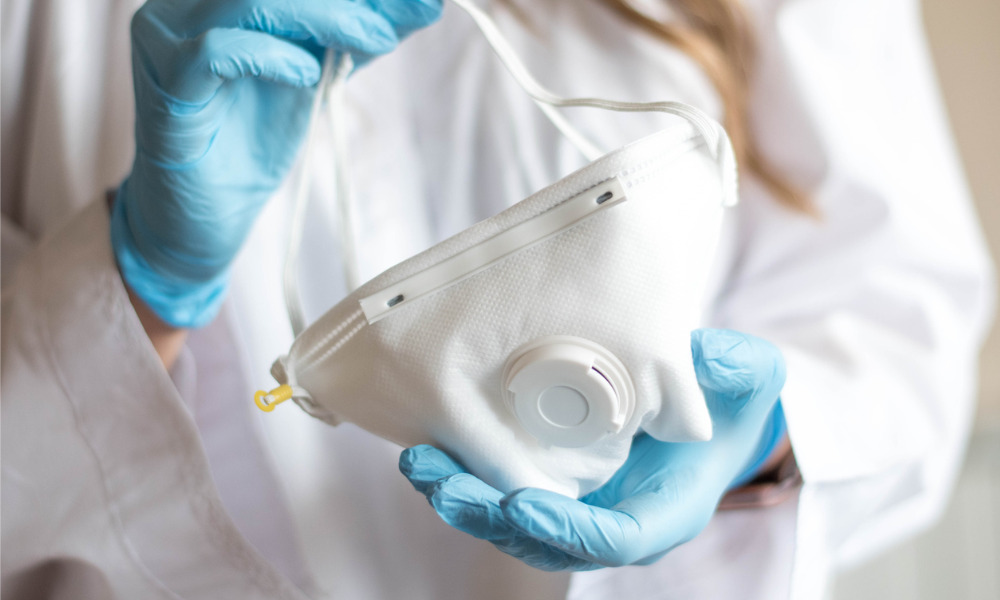 Unifor is calling on the London Health Sciences Centre (LHSC) to immediately provide personal protective equipment (PPE) to all health care workers, regardless of their occupation.
"We are not going to flatten the curve by picking and choosing which health care workers receive personal protective equipment," said Jerry Dias, Unifor national president. "We know COVID-19 is now spread through community transmission and it's mind boggling to see LHSC pick and choose who they will protect on the job when they have a responsibility to provide PPE to every worker, regardless of what task they perform in the hospital or their occupation."
The union said that it held daily conference calls with LHSC management over the past week to reiterate the union's position that workers on their way into the hospital facility through the screening process should receive a mask, regardless of job title.
"The argument that some workers have no chance of being exposed to COVID-19 is simply false," said Brian Chapman, president of Unifor Local 27. "In a time of crisis LHSC needs to stop these dangerous games and put workers first."
The union believes that governments and hospital administration should prioritize securing PPE from other industries in less urgent need "and not on hoarding PPE, or otherwise refusing access to PPE for workers at risk, on the frontlines."
OMA
The Ontario Medical Association (OMA), meanwhile, said it is working closely with the Ministry of Health and other health care providers to contain the virus and protect patients, doctors and other health care workers.
Dr. Sohail Gandhi, OMA president, said that current statistics show how critical it is to provide PPE for front-line health-care workers.
"It is vital that health care providers stay healthy to provide care to those who maybe contract the virus in the future, but also to ensure that we are able to continue to effectively care for patients who have other acute health care needs," said Gandhi.
"Doctors and all health sector workers — everyone who may encounter a patient or member of the public who has been exposed to COVID-19 — needs and deserves to have appropriate protective equipment," OMA said. "We need action now to protect against the experience seen in Italy, and other countries and states around the world."