How David Mack went from being a 'terrible engineer' to find his true calling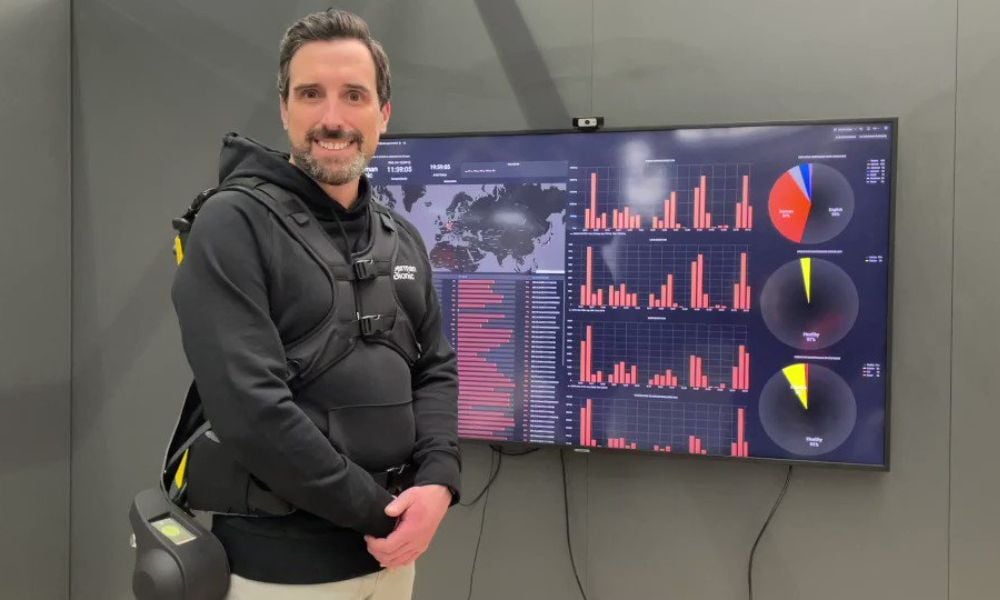 David Mack has dedicated his career to promoting and selling safety products. "Getting into protective clothing, and PPE in general, really filled me with a sense of pride," says the managing director for North America at German Bionic.
Born and raised in a small town in Eastern Ontario, Mack's journey in the safety industry began after he realized his true passion lay outside the realm of engineering.
Growing up on a farm, Mack was exposed to the world of agriculture and developed a strong work ethic. After completing his bachelor's degree in chemical engineering at the University of Waterloo, he entered the workforce as an engineer. However, Mack soon realized that his true calling lay elsewhere. "I was a terrible engineer," he admits, "I knew if I continued on this path, I would stay mediocre for the rest of my career."
Mack's interest in protecting individuals and making a positive impact led him to shift his focus to the safety industry. He began designing chemical protective clothing, including a patented material for Level B suits. This experience laid the foundation for his transition into sales, which he embarked on in 2006.
Mack started selling protective clothing and gloves, leveraging his engineering background to connect with customers. "What interested me was protecting people... positively affecting someone's life so they could go home at night and hug their kids," explains Mack.
In his current role with German Bionic, Mack combines his expertise in safety and his entrepreneurial spirit. German Bionic's cutting-edge technology, including AI-driven exoskeletons, aligns perfectly with Mack's passion for safety products. Since joining the company in January 2022 as the first employee in North America, Mack has been instrumental in building a team and introducing the transformative technology to the region.
Reflecting on the challenges of his career transition, Mack notes the shift from a logical, problem-solving mindset to one focused on understanding people and building relationships. "Sales is a lot more about understanding people, the EQ rather than the IQ," he explains. Mack acknowledged that facing rejection and overcoming objections were initial hurdles, but his adaptability and determination propelled him to success.
German Bionic's exoskeletons have garnered attention for their ability to prevent injuries and enhance workers' well-being. Mack emphasized the importance of demonstrating the efficacy of such products to potential users. He notes, "as soon as people try it, that's the biggest selling feature. People realize that it works, and the ideas start flowing."
Addressing the broader safety landscape, Mack emphasized the importance of personalization in PPE. He stressed that comfort and ease of use are crucial factors, urging manufacturers to prioritize individual needs and inclusivity. Mack praised German Bionic's commitment to designing exoskeletons with both male and female sizing, acknowledging the need to cater to diverse body types.
Looking ahead, Mack envisions German Bionic's focus on lower back health and creating a data infrastructure to predict and prevent injuries. "Having worked in safety for so long, I'm thrilled to see where it goes," says Mack, who is relishing the opportunity to introduce advanced technology and build a successful team.
Mack lives and works in the Boston area and while he hasn't lived in his home country for more than 20 years, he beams with pride when discussing his Canadian roots, saying this country will always be home, regardless of his current residence.
And his passion for protecting individuals and promoting safety products has driven his successful career south of the border. As he continues to lead German Bionic's expansion, Mack remains dedicated to improving workplace safety and empowering workers through innovative technologies.