Indigenous workers – especially young workers – have long been disadvantaged in the digital space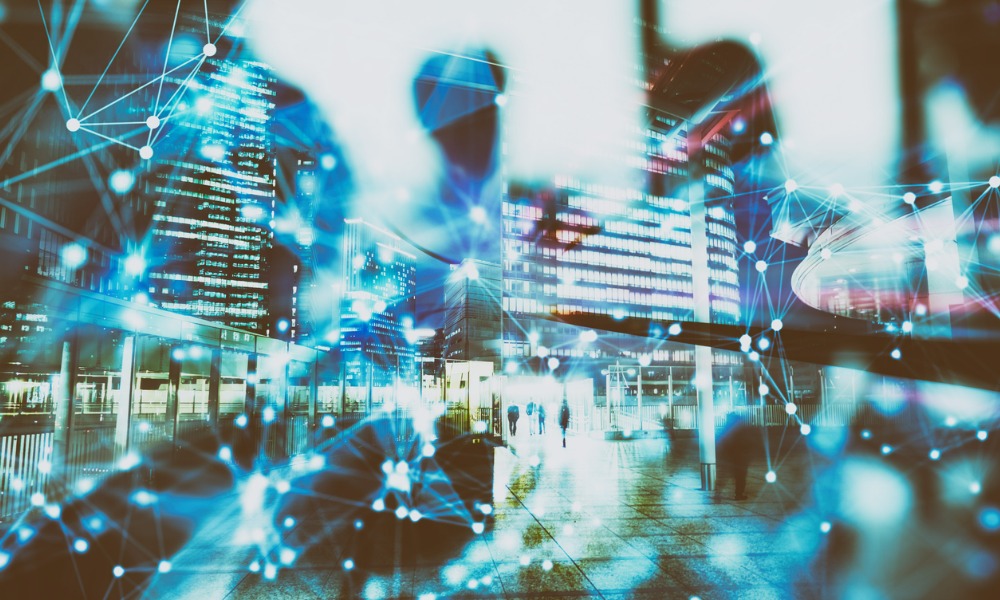 Accessing tech (and its benefits) has long been an issue for Indigenous communities.
A recent report from RBC Economics found that only 50 per cent of Indigenous youth surveyed felt confident in their digital literacy – 13 per cent below non-Indigenous youth.
Confidence varied among those surveyed depending on where they live.
75 per cent of Indigenous youth living in urban or suburban areas rated their digital skills highly. This goes down to 60 per cent for those living in rural or remote areas, and down to 30 per cent for those living on First Nation reserves.
Furthermore, only 24 per cent of households in Indigenous communities have access to quality, high-speed internet.
And while the federal government has committed to connecting all Canadians to high-speed internet by 2030, this needs to happen sooner rather than later as digital literacy is key to many parts of our modern life – including work.
Furthermore, according to a 2019 Brookfield Institute report, there are few Indigenous people in the tech sector. Non-Indigenous identities make up 98.5 per cent of the tech workforce, while Indigenous workers make up the remainder (0.7 per cent Métis, 0.6 per cent First Nations and 0.03 per cent Inuit).
This is an issue – partly because the tech sector is one of the fastest growing (and highest paying) industries in Canada, and partly because the pandemic has pushed for more reliance on tech than ever before.
And these are very much issues that affect worker health and safety: lack of digital literacy can impact confidence, marketable skills and knowledge of cybersecurity. With regards to Indigenous tech workers, being a minority in any sector can be isolating and take a toll on a worker's mental and physical health.
So while progress is being made, tech still very much caters to non-Indigenous or settler Canadians.
OneFeather
One company aiming to make a difference in this space is OneFeather, a tech company based out of Victoria, BC.
They have been operating since 2014 and define themselves as an Indigenous technology company, meaning that they are Indigenous owned and operated.
OneFeather's solutions are designed specifically for Indigenous peoples and are respectful of the plurality of Indigenous identities and values and practices of local communities.
"Of course, there are many different First Nations across the country in different region groupings and social territories – and we want to pay homage to that and be very respectful," says OneFeather's founder Lawrence Lewis.
Lewis says that the idea came to him through his professional experience, where he noted that there were no specific technologies being built for Indigenous governance, registered management and other kinds of interfaces.
He says that OneFeather aims to redefine tech and says that systemic processes either by design or by accident marginalize and limit Indigenous peoples in their governance and ability to interface and interact.
Uplifting Indigenous sovereignty
"It's really critical that the work that we do in terms of innovation and building new technologies is done through an Indigenous lens and our Indigenous shared experience […] We're building technology by Indigenous people for Indigenous people across the country.
It needs to resonate and feel like ours: the language, the tone that we use, and even the imagery that we use needs to reflect that Indigenous identity and always pay homage to the fact that as individuals we are sovereign Indigenous folks, and our Nations are also sovereign," says Lewis.
He says that the company's vision is to "redefine the Indigenous experience using technologies in a way that lift our people up, celebrate our sovereignty and identity, and leave more on the table."
OneFeather is also part of multiple initiatives to empower and communicate with Indigenous youth about tech and digital innovation.
"I hope that folks are being inspired. We work with young ambition entrepreneurs across the country through a variety of programs and we hope that we are inspiring. We are seeing folks building things in a high-tech digital space that maybe otherwise wouldn't have been done," says Lewis.
"I think Indigenous folks are becoming increasingly empowered to lead and decide what reconciliation looks like," says Lewis. "We certainly want to do our part by defining what that looks like from a technology and digital solution perspective, and do our part to make sure that we recognize and honour that and make a difference."