Workplace risks should be a wake-up call to take preventative measures, according to World Congress speaker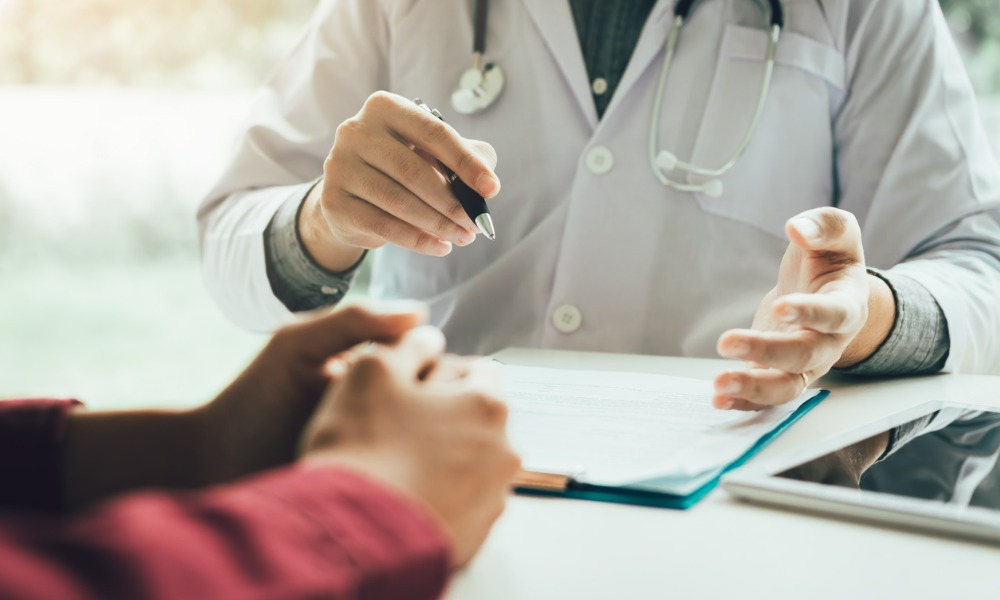 Cancer is a disease that has, sadly, affected most families in the United States. And while recognition around the health effects of workplace exposure has increased, one of the world's leading experts in the field believes there is much work to be done.
Dr. Paul Demers, Director of the Occupational Cancer Research Centre, will speak at the XXII World Congress on Safety and Health at Work, hosted by Toronto, Canada, from September 20-23, under the theme of "Prevention in the connected age". Organizers made the decision in January to switch to a virtual platform to allow professionals from across the globe to convene across time zones and take stock of where the industry is and where it's heading.
Internationally recognized for his expertise on the health effects of workplace exposures, Demers sits on many expert panels, including the International Agency for Research on Cancer (IARC) working groups that evaluate carcinogens such as dusts and fibres, firefighting and formaldehyde.
He warned that while PPE is now in the public consciousness thanks to COVID-19, it's dangerous for employers – and their employees – to assume that a mask or a pair of gloves alone will remove risks – like cancer - from certain workplaces.
He told American Occupational Safety: "It's interesting because the term personal protective equipment (PPE) used to be a piece of occupational health and safety jargon and because of COVID it's in very wide popular use now.
"People think that is where prevention should start, whereas those of us who are in the field of workplace health and safety know that PPE should be the last resort. We should be trying to structure jobs so that they are safe. It doesn't take somebody deciding to put on a mask or pair of gloves. It shouldn't be a behavioral thing. It should be an engineering solution or some other kind of structural approach to removing hazards from the workplace."
Traditional sectors are particularly at risk, he added. Areas of mining and manufacturing feature a number of lung carcinogens while construction is arguably the most at-risk industry when it comes to combating cancer. Workers in this field regularly deal with asbestos in old buildings, newly recognized carcinogens in diesel engine exhausts, and the skin risks of sun exposure.
Demers said that, in the U.S., like in many high-income countries, many of the most hazardous jobs are simply being automated over time. He expressed hope that this trend will make overall employment safer.
"That kind of approach, I think, also deals with a lot of chemical hazards where processes can be enclosed, ventilation can be improved, and we can find alternative, less toxic chemicals to use in the workplace," he said. "There are a lot of ways technology can contribute to prevention."
For safety professionals, a cancer diagnosis in their company might point to exposure that occurred many years ago. But Demers believes this should not mean it's dismissed as simply from the past.
He said: "This is very important topic because cancer is becoming increasingly common as we lead longer working lives. It means many people will be more likely to be working while they are diagnosed.
"If the employee suspects that it was caused by an exposure in the workplace, then that could be a wake-up call to an employer to take more preventative actions. The thing is, with cancer, the exposure was likely to have occurred some time ago. The priority has to be to assess if it was possibly related to an exposure in the past, does that hazard still exist? We can't change the past. We can only change the present and hope for better in the future."
Demers estimates that in many countries only five per cent or less of workplace cancers are being recognized, which highlights the scale of the issue. It's complicated because chronic disease can involve multiple factors where smoking and workplace exposures have combined to cause a cancer.
"The assumption has always been, well, it's the smoking that's important," he said. "And I'm hoping that there is a gradual change in attitude towards that because it impacts not just issues around compensation for the worker, but also a willingness to invest in prevention going forward.
"The more we have recognition, the more employers will be aware of this and be willing to invest the money necessary to prevent exposure. And the more other organizations, such as regulators and labor unions, will press for stronger standards to limit exposures in the workplace."