Urging those exercising their right to freedom of expression to do so peacefully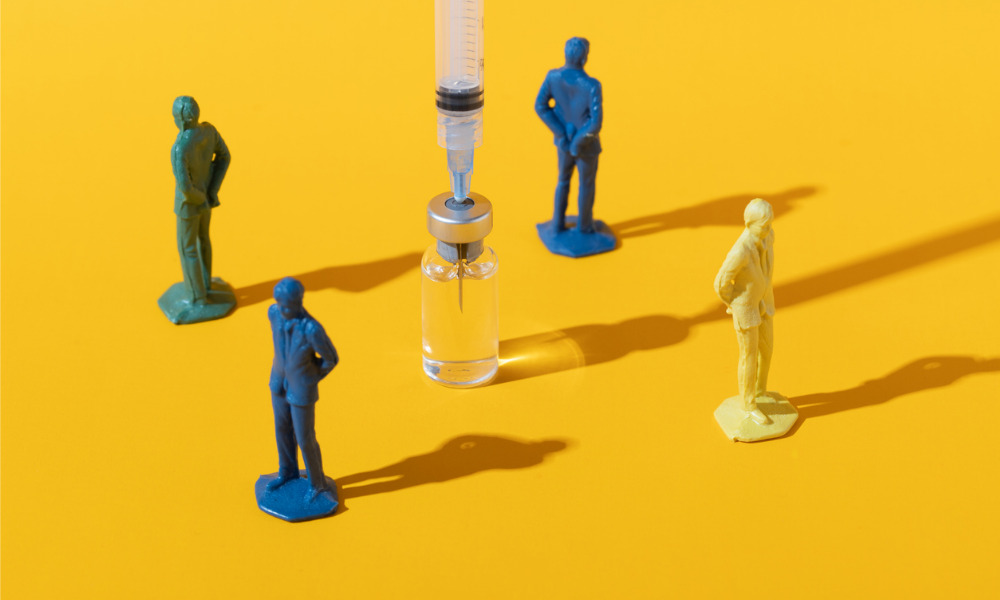 Several healthcare workers' unions have condemned the anti-vaccine protests taking place in front of Ontario hospitals this week.
"Front-line health care workers, patients and their families should not have to run a gauntlet of angry protesters just to go to work or get the health care they need," said Warren Thomas, president of the Ontario Public Service Employees Union (OPSEU/SEFPO). "These are innocent bystanders who don't make policy decisions. We owe hospital front line workers our respect and gratitude for risking their lives to take care of us in the last 18 months, not angry protests. And patients in need of care should not have to put up with this nonsense."
Aside from the violence, these protests are also preventing or making it difficult for patients to access their medical needs, according to the Ontario Medical Association (OMA) and the Registered Nurses Association of Ontario (RNAO).
"Most people who go to hospitals go there because they have to. They are sick. They need urgent, emergency or lifesaving care. They are having cancer treatment, surgeries or diagnostic tests. Some are getting ready to give birth while many others are being treated for COVID-19. These are places where professionals are using the latest evidence and science to carry out the work they were educated to do and eager to deliver," the two unions said.
Meanwhile, the Canadian Association of Physician Assistants noted that physician assistants' (PAs) and the interdisciplinary health care teams they are a part of have been working hard in the fight against COVID-19, and these protests are causing harm to healthcare workers ability to do their job well.
"Now that we are in the fourth wave of COVID-19, it remains critical that health care is unencumbered by distractions, which ultimately could risk the lives of patients. As such, PAs are joining the call to ask those protesting outside health care facilities to immediately stop. These protests hinder the health care system's ability to protect patients."
The Ontatrio government, a coalition of national seniors' living operators and numerous other employers have announced their own COVID-19 vaccination plans.
Do it peacefully
The unions also recognize that protesters may be well within their rights to speak up about their concerns about requiring COVID-19 vaccination. However, they should do this peacefully, said Anthony Dale, president and CEO, Ontario Hospital Association.
"We strongly urge those exercising their right to freedom of expression to do so peacefully, and in a manner that is respectful to the patients at those hospitals for care and the health care personnel working and performing their duties," Dale. "Healthcare workers and patients receiving care should not be the target of protests. Protests and other legitimate forms of expression about policy should take place in other, more appropriate settings than a hospital."
OMA and RNAO are also calling for safe zones around hospitals and other health settings where patients seek the care.
"We respect democracy and the rights of people to protest but these must not be held anywhere where they block entry and exit to health-care facilities, especially access for emergency vehicles or patients seeking emergency care. The RNAO and OMA also say charges must be pressed against anyone engaging in harassment, aggression or hate speech, if these protests take place."