Employers struggling to embed safety culture in workplaces, says non-profit group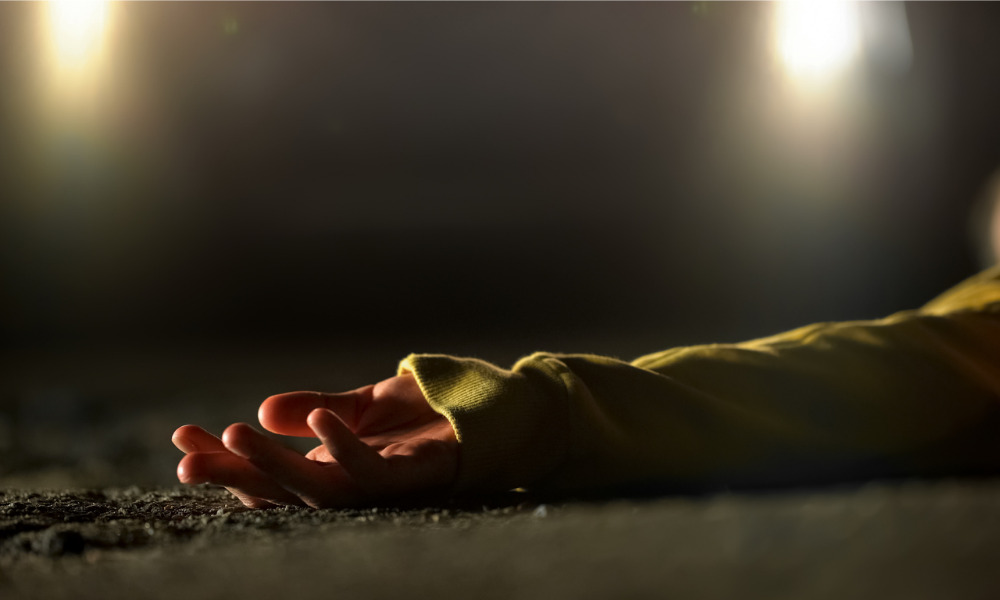 Many employers in Canada are still having a hard time keeping their workers safe.
In fact, an average of 945 workers have died each year from work-related reasons since 2009, reported The Canadian Press, citing data from the Association of Workers' Compensation Boards of Canada (AWCBC/ACATC).
As big as that number may be, it was still lower compared with the 1,035 work-related deaths in Canada back in 2008, according to the report.
One company that has been in the news because of workplace deaths is Suncor Energy Inc. Since 2014, the Calgary-based company has had at least 12 fatalities at its oilsands facilities in northern Alberta, more than all of its industry peers combined.
In August, the company's new interim CEO noted that Suncor must start putting solutions in place to address workplace safety problems.
"We completed an independent safety assessment last year, and we're clear on what we need to do to improve our safety performance," Kris Smith said during his first quarterly conference call with analysts since assuming his new role, reported CBC. "We do not need more diagnosis, but what we do need to do is execute."
Smith took over the role following the departure of former Suncor CEO Mark Little, who previously said that the company would be adopting mining safety technology for what he says is the first time in the oilsands. The former CEO stepped down as chief executive and president, and resigned from the company's board of directors, a day after another death at one of its worksites. On July 7, a 26-year-old worker died after being struck by equipment at Suncor's Base Mine in Alberta.
That was the second fatality at the site this year. In January 2022, a worker was killed and two others injured in a vehicle collision at the Base Plant. At that time, Little said in a press release that he was "deeply disappointed by these events and [was] committed to implementing corrective actions, continuing to strengthen our processes and accountability, and to improving Suncor's performance."
But it's not just Suncor that has had workers die in the workplace.
Recently, Inspectors from the Northwest Territories' Workers' Safety and Compensation Commission (WSCC) visited the Gahcho Kué diamond mine there following an incident that left one worker dead.
The Saskatchewan provincial government is also investigating after one male city worker died. The incident happened in the town of Kindersley at around 10:30 am CST. Three workers were dispatched to an emergency sewer backup in the town's industrial area. One of the workers dug out a manhole cover and climbed into the cavity. In there, however, the worker was apparently overcome by poisonous gases.
Also, a male employee of a small office relocation company died after falling at Ottawa's Trail Road Landfill. The worker was an employee of Nattiq Inc., a small office relocation and consulting company headquartered in Ottawa.
"Suncor, a large company, is continually looking at quality control and improvement and yet there continues to be tragedies," said Shirley Hickman, founder and executive director of Threads of Life, a non-profit organization that aims to support families affected by workplace fatalities, injuries and occupational diseases, in The Canadian Press' report.
"So what happens to the small employer who doesn't have the same resources as a Suncor? There's more and more promotion around workplace safety, so what is that puzzle piece that we're missing?"
Perhaps it's just that employers are having a hard time embedding safety in their workplace culture, according to Hickman.
"If a worker sees something that they feel is unsafe, they have to feel free to bring that to their supervisor," Hickman said in The Canadian Press' report, adding that she believes many workers are still reluctant to be the "squeaky wheel".
"And if they're not being heard, they have to have the confidence to step aside – or, if necessary, leave their job. But that is hard to do."