Report offers hope in wake of National Day of Mouring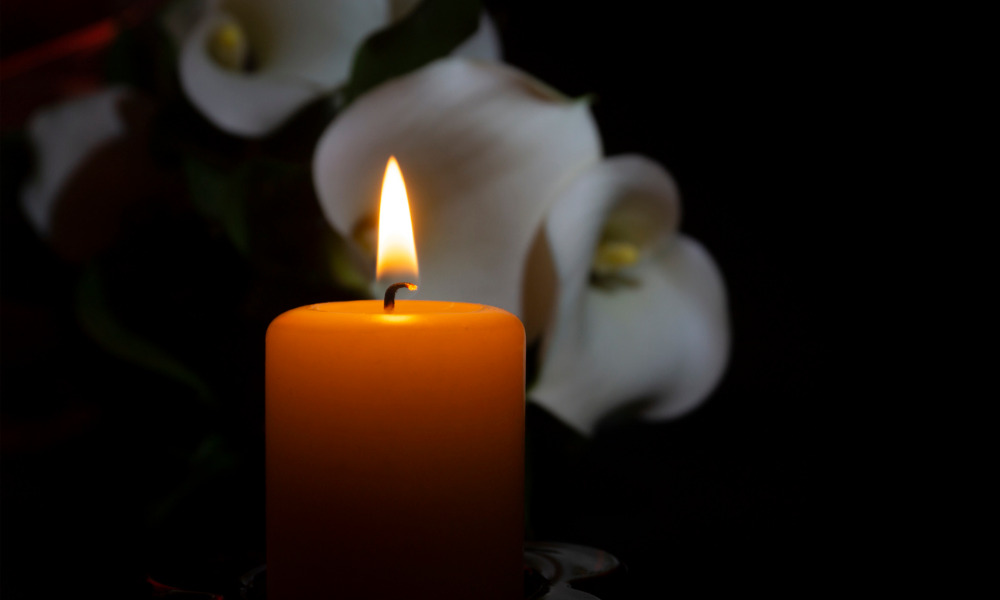 Health and safety in the workplace are in the minds of workers, according to a new report.
Overall, 90 per cent of workers in Ontario said they were aware of their right to refuse unsafe work, the province's Workplace Safety & Insurance Board (WSIB) reported.
And when asked what they would do if they had a safety concern at work, 63 per cent said they would raise the concern with management, found WSIB's survey of 1,001 adult Ontarians conducted April 15 to 17, 2022.
This is a good thing as provinces marked the National Day of Mourning on Thursday to commemorate those killed, injured or stricken with illness in the workplace.
"As we mark the National Day of Mourning, it is good to see that people are thinking about health and safety in the workplace," said Jeffery Lang, president and CEO of the WSIB. "We can help Ontario businesses to create a safety plan that everyone knows and follows."
Last year, there were 319 work-related deaths recorded in Ontario, including 86 related to COVID-19, according to the organization.
The WSIB has created a Day of Mourning awareness campaign which culminated on April 28 with various landmarks across the province being illuminated in yellow, including the CN Tower, Niagara Falls, London City Hall, Hamilton City Hall and the 3D Toronto sign at Nathan Phillips Square.
Recently, Ontario's provincial government said that it plans to raise compensation for those injured in the workplace, and that they have told the Workplace Safety Insurance Board (WSIB) to draft a plan which would increase payments to 90 per cent of pre-accident take-home pay (currently the rate is 85 per cent).
During the Day of Mourning, different provinces also remembered those who had fallen victim to workplace incidents.
"Our thoughts are with the families, friends and colleagues who are mourning the tragic loss of a loved one," said Don Morgan, Saskatchewan's labour relations and workplace safety minister. "Every life lost, and every illness or injury, has a tremendous impact on families, communities and workplaces. Let us work to put safety and health first so that everyone comes home safely at the end of the day."
For the second year in a row, 90 per cent of Saskatchewan workplaces had zero injuries and zero fatalities in 2021.
"This day of observance is an annual, solemn reminder of the importance of occupational safety and health and the human costs associated with workplace injuries and fatalities," said Reg Helwer, Manitoba's minister of labour, consumer protection and government services.
Both Saskatchewan and Manitoba flew their flags at half-mast. Meanwhile, Nova Scotia had a ceremony at Province House in Halifax.
"All of us at WCB Nova Scotia join with you in paying tribute to the lives lost, and the lives impacted forever, by workplace injury in our province," said Stuart MacLean, CEO, Workers' Compensation Board (WCB) Nova Scotia. "Each and every person we honour in words, thoughts, and actions, is someone who should be here today, but is not, because something went wrong at a workplace. Today we pay tribute, and we renew our commitment to work toward a safer tomorrow."
But there's more work to do to address workplace accidents, said Shannon Kempton, who lost her father following a workplace accident in 2013, according to a Global News report.
"We need more inspectors, we need more investigation, we need a department that supports the families, and we need to involve the RCMP when a workplace accident happens," she said.
"It's frustrating for me because I think as family members, we have a lot of good input that we could give the department, and it feels that they don't want to hear that they want to go with [the] status quo."
The number of workers who died either at work or from a work-related condition in the Canadian territories in 2021 was the highest in a decade, according to a report.