Simply thinking about the challenges of the job made it difficult to fall asleep, according to workers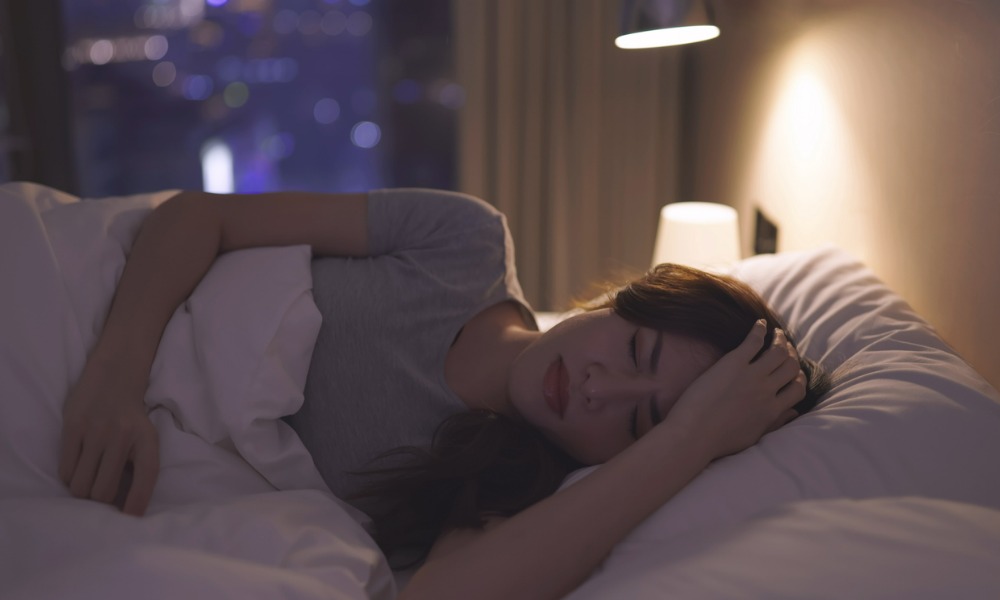 More than half (55 per cent) of nurses suffered from insomnia in the first six months of the COVID-19 pandemic, and this has had an effect on their mental health, according to a report.
Also, 52 per cent struggled with anxiety and 22 per cent were experiencing depression, according to a report from Healthing – under PostMedia – citing research published in the Journal of Occupational and Environmental Medicine.
"Nurses are already at risk for higher rates of depression and insufficient sleep compared to other professions, thanks to the stress of patient care and the nature of shift work," said Amy Witkoski Stimpfel, lead author of the study and an assistant professor at NYU Rory Meyers College of Nursing. "The pandemic seems to have further exacerbated these issues to the detriment of nurses' well-being."
Difficulty sleeping is both a contributor and an outcome of poor mental health, and sleeping for five hours or less before a shift increased the odds of insomnia, anxiety and depression among nurses, according to the report.
And simply thinking about the challenges of the job made it difficult to fall asleep and not wake during the night, found the study based on over 600 surveys and 34 interviews with nurses in healthcare settings across the U.S.
"We found that sleep problems were interwoven with anxiety and depressive symptoms," Witkoski Stimpfel said. "Prior research supports this bidirectional relationship between sleep and mental health. We know that getting sufficient sleep fosters mental and emotional resilience, while not getting enough sleep predisposes the brain to negative thinking and emotional vulnerability."
Extended workloads and sudden shifts from days to nights to accommodate staffing issues also compounded these challenges, according to the report.
The cases of burnout among Ontario doctors increased in 2021, according to the Ontario Medical Association (OMA).
"Our findings help us better understand the difficulty nurses are facing — and why some nurses are leaving their jobs or the field altogether — but also reveal opportunities for hospitals and other employers to support this critical workforce," Witkoski Stimpfel said.
Researchers also noted the need for employers to address work stress and other factors that keep frontline workers up at night, including through stress management training and mental health-care referrals.
People who do not get enough sleep are at risk of the following, according to Healthline:
getting sick
developing coronary heart disease or having a stroke
getting breast cancer, colorectal cancer, and prostate cancer
worsened brain functioning, including memory, decision-making, reasoning, and problem-solving
forgetting things
getting into accidents
Before 2021 ended, multiple groups put focus on the mental health crisis that's been going on in the country. They called for immediate attention to the crisis that's been going on among health care professionals before it deepens further and critically affects our healthcare system and the care Canadians receive.