Maximum fines under pandemic emergency laws range up to $10 million for a corporation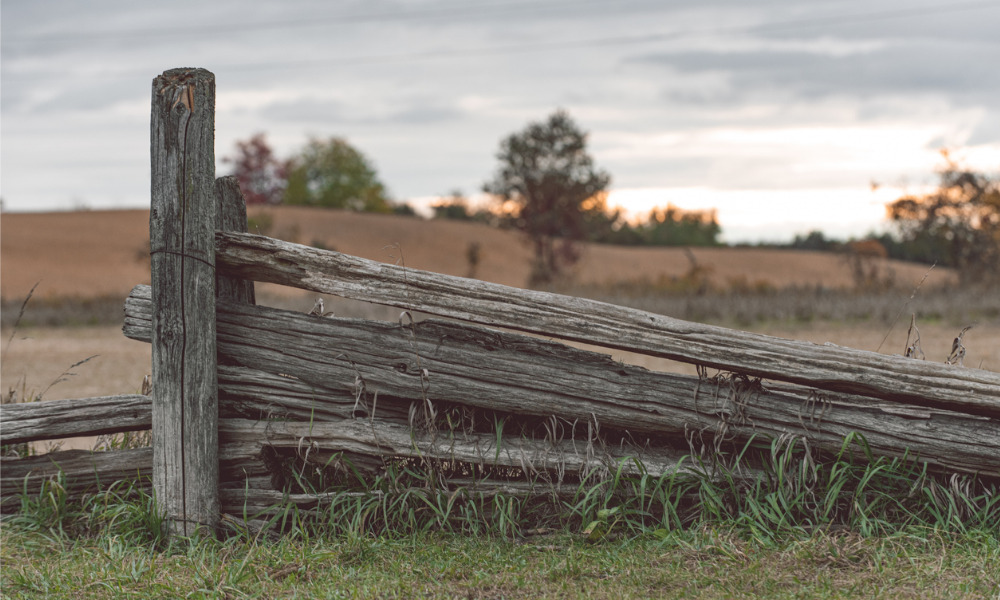 For the first time in the course of the COVID-19 pandemic, a southern Ontario farm is being prosecuted for alleged workplace safety violations leading to 199 migrant workers contracting the coronavirus, and one dying of the disease.
Scotlynn Growers and proprietor Scott Biddle are charged by Ontario's Ministry of Labour with 20 offences that allegedly occurred in 2020.
The farm's alleged violations include failing to isolate workers with COVID symptoms, failing to follow masking and disinfection protocols, and failing to provide adequate information and training, according to a report from the Toronto Star.
It is the first COVID-related prosecution of an employer under occupational health and safety laws, labour ministry spokesperson Kalem McSween confirmed to the Star.
"This is the first time charges have been known to be laid for a COVID outbreak, despite thousands of migrant farmworker being infected across the country, and comes only after workers on the farms bravely spoke out and faced reprisals," according to the Migrant Workers Alliance for Change. "With over a year since the outbreak, working and living conditions at Scotlynn and farms across Canada remain the same, and migrants continue to be denied rights because they do not have permanent immigration status."
In May, the Workplace Safety and Insurance Board (WSIB) in Ontario reached out to workers who believe they got COVID-19 infection in their workplace.
The outbreak
The outbreak at Scotlynn Farms began in May 2020, according to the alliance.
The Migrant Workers Alliance for Change shared that one of the workers who fell sick at that time is Gabriel Flores. He shared his experience on the farm with the media, detailing how workers are being denied testing despite being sick.
The group noted that one worker at the farm called a contact off the farm to send an ambulance when one worker was so ill he was unable to get out of bed. This led to five workers being hospitalized and COVID-19 testing finally done at the end of May.
A few days after speaking to the media, Flores was fired, claims the alliance.
During the early months of the COVID-19 pandemic, some 25 per cent of the total death count because of the virus were attributed to immigrants, according to a previous report. Also, migrant farm workers who come to Ontario from other countries are at higher risk of contracting COVID-19 and other diseases. This is due to their communal living and working conditions, according to a previous report.
Under provincial workplace safety laws, individuals can face up to a year of jail time and a $100,000 fine. Corporations face a maximum penalty of up to $1.5 million per charge.
Individuals can be fined up to $100,000 under pandemic emergency laws, plus possible jail time. Corporations can be asked to pay up to $10 million for a corporation.
No justice yet
Despite the prosecution, there is still more work to do to protect farm workers amid the pandemic, according to Flores.
"These charges are not enough. There needs to be systemic changes to the laws to make sure workers can safely defend themselves against bad employers. That change begins with permanent status on arrival for all, so that migrants can access the same rights, protections and essential services as anyone else."
"Migrant workers deserve more attention, to not be forgotten, to work in decent conditions and know they will be reunited with their families," said Agustina Galindo Segundo, widow of farm worker Juan Lopez Chaparro who died during the outbreak.
In May, the group also questioned the safety of migrant workers while in quarantine.
In April, Ontario said it is investing $10 million through the Enhanced Agri-food Workplace Protection Program (EAWPP). In April, the federal government announced it is investing $6.1 million through the Emergency Processing Fund (EPF) to help 34 food processing companies in southwestern Ontario keep their workers safe and the food supply chain running strong.