42 of them are in intensive care wards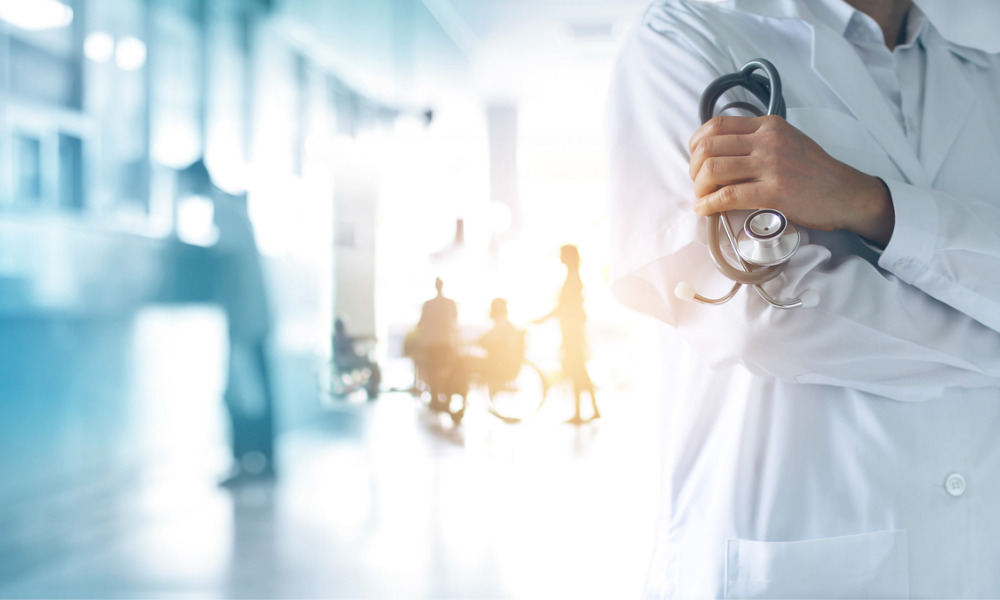 Thousands of healthcare workers in Canada are missing out on work because of COVID-19-related reasons.
A total of 3,751 healthcare professionals were absent on Monday, according to the Ministry of Health. This number is a drop of 529 workers compared to those who were absent from work the previous Friday.
On Monday, hospitalizations numbered 1,999, down two from the Friday before. The number of people in intensive care wards also dropped by five, but 42 are still in these units.
There was one new death reported due to COVID-19, bringing the total number of deaths since the start of the pandemic to 16,223.
Meanwhile, 633 out of the 7,850 PCR tests analyzed were positive, for a positivity rate of 7.8 per cent. Quebec has now tallied a total of 1,170,654 positive PCR tests.
The province also logged 176 positive self-declared rapid tests, bringing the total to 232,974.
In March, nearly 40 health-worker organizations called for the federal and provincial governments to step in to address Canada's ailing health systems. For more than two years now, healthcare workers across nearly all sectors of the healthcare system have been struggling with burnout, according to Dr. Katharine Smart, president, Canadian Medical Association (CMA).
And numerous previous reports have detailed the struggles of healthcare workers.
More than half (55 per cent) of nurses suffered from insomnia in the first six months of the COVID-19 pandemic, and this has had an effect on their mental health, according to a report from Healthing – under PostMedia – citing research published in the Journal of Occupational and Environmental Medicine.
During the third wave of the COVID-19 pandemic in Ontario, 75 per cent of Canadian nurses were classified as burnt out, according to the Registered Nurses' Association of Ontario (RNAO).
Physicians themselves are in need of mental health support, especially during the COVID-19 pandemic. Nine per cent of doctors have had suicidal thoughts but have never attempted to take their own life while about one per cent have attempted suicide, according to a report from Medscape.
Also, the Canadian Union of Public Employees (CUPE) reported that nearly two-thirds (63 per cent) of healthcare workers experienced physical violence, based on the union's survey of 2,300 front-line registered practical nurses (RPNs), personal support workers (PSWs), porters, cleaners and other front-line hospital staff, conducted May 17 to 24, 2022.