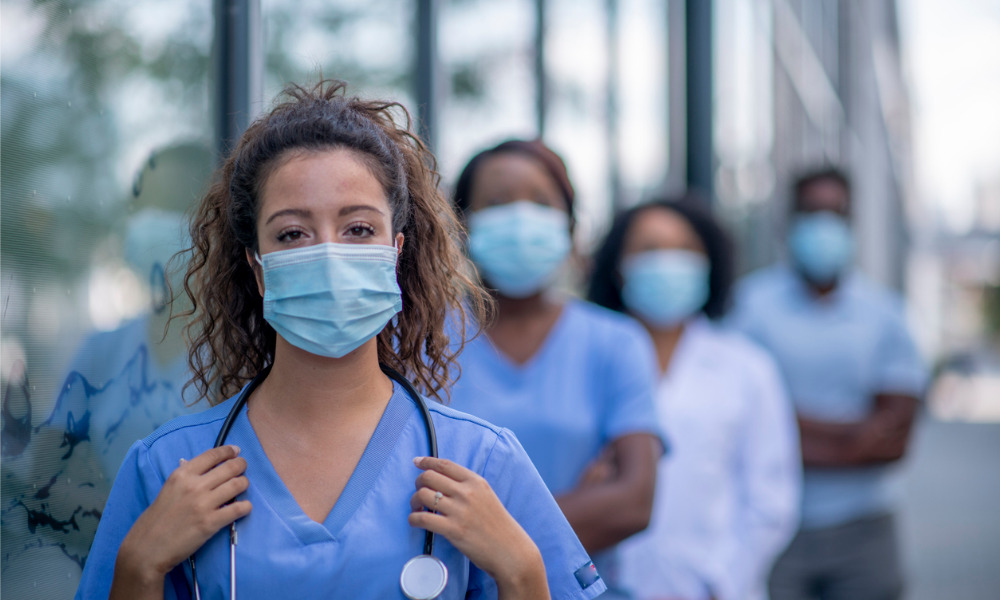 Ontario's wage restraint legislation on a gendered health-care workforce is tremendous, setting pay equity back many years and effectively widening the gender wage gap, according to the Ontario Nurses Association (ONA).
The union noted that health-care staff who are overwhelmingly female have been subjected to three rounds of provincial wage freezes in 15 years under Bill 124.
"As nurses and health-care professionals, we are passionate about what we do. However, after more than a decade of contracts that do not reflect either the highly specialized work that we do or recognize the value of nurses and health-care professionals to the system, we are saying enough is enough," said Vicki McKenna, RN, President, ONA.
"Since 2010, real wages for RNs and health-care professionals have been cut by five per cent. It's time to repeal Bill 124 and show these brave RNs and health-care professionals that they are valued and respected."
Under Bill 124, or Protecting a Sustainable Public Sector for Future Generations Act, 2019, no collective agreement or arbitration award may provide for an increase in a salary rate that is greater than one per cent for each year of a three-year moderation period.
ONA has previously said the bill discriminates against female-dominated professions and interferes with the right to freely collectively bargain, in breach of their Charter rights.
Front-line health care workers
ONA added that for nearly 16 months, front-line health care staff have overcome challenge after challenge battling the coronavirus, and that nearly 23,000 health-care workers have been infected with COVID-19, and 24 have died.
Among all Ontario workers who have acquired the COVID-19 coronavirus from January 15 to June 22, 2020, 17 per cent were healthcare workers, according to data from Public Health Ontario.
Also, they have worked extended shifts, mandatory overtime, weekend after weekend, with vacations cancelled, isolating from their families to protect them, without complaint because they knew the people of Ontario need them, according to the union.
However, health-care staff who are overwhelmingly female have been subjected to three rounds of provincial wage freezes in 15 years.
Seventy-one per cent of registered practical nurses in Ontario indicated experiencing a breaking point related to their job over the past several months, according to a report from the Registered Practical Nurses Association of Ontario (WeRPN) released in January.
ONA said the situation must be made right by the Ford government.
"Working women are the nurses, personal support workers, childcare workers, developmental service workers and so many others that politicians at Queen's Park now like to call heroes and champions. But it is these heroes and champions who are living with the consequences of a Premier who decided to cap their wages so he could cut taxes for big corporations." Sharleen Stewart, President, SEIU Healthcare, added.
"Not just because these working women answered the call during the pandemic, but because of what they do always, it's time Doug Ford revoked Bill 124 and gave our health-care workers the fair wages they deserve."