Migrant workers vulnerable to unsafe working conditions, says report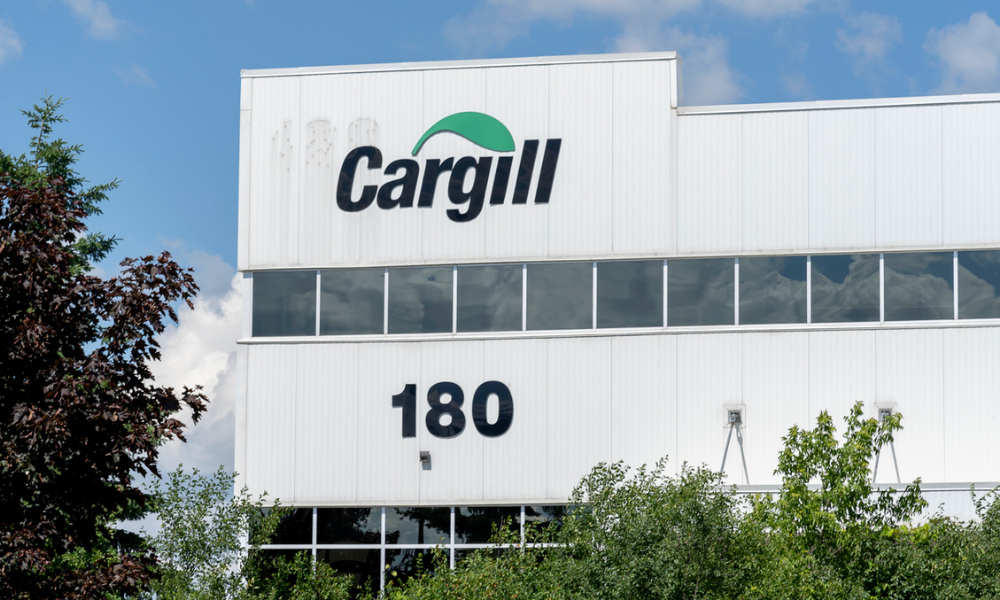 Cargill has issued a lockout notice to its workers at the southern Alberta plant that processes about a third of Canada's beef.
The company will lock out employees on Dec. 6, according to a report from CBC. That is the same day that workers had recently voted to strike on if the company and the union can't reach a deal.
Cargill intends to commence a complete lockout of all staff in the bargaining unit represented by United Food and Commercial Workers Local 401 at its plant near High River as of 12:01 a.m. on Dec. 6, according to a statement from the organization's vice-president of labour relations, Tanya Teeter.
Previously, UFCW said employees had rejected the company's contract offer after two days of voting.
"They want to see some form of compensation really for the death and the illness that they suffered during the pandemic, where they were forced to work and bring food to the tables of Albertans," said Thomas Hesse, UFCW Local 401, according to a report from Global News, adding the current offer from Cargill isn't good enough.
"I mean, there's no doubt that the company wants this to go away. They don't want this is in the public eye. They don't want the stigma. They don't want people to be reminded of the injustices that are part of this industry."
The two sides held talks on Tuesday this week, with talks culminating in an offer from Cargill.
UFCW's bargaining committee agreed to recommend the new offer to its members, according to Cargill spokesman Daniel Sullivan.
The union shared part of the offer with CBC News on Wednesday. It includes improved health benefits as well as improved health and safety contract provisions.
"This has been a long and difficult journey for our Cargill members," said Hesse in a recent statement.
"Personally, I have mixed feelings about this," he said. "Our members may or may not accept the offer. If they don't, I'll join them on the picket lines in solidarity and on strike."
Voting started on Thursday and finish on Saturday.
In 2020, UFCW called for the continued closure of the plant until appropriate steps are taken to better protect workers amidst the COVID-19 pandemic. The High River, Alberta facility was temporarily closed for 14 days and was set to reopen May 4 last year.
Migrant workers
Migrant and refugee workers in Alberta's meat-packing plants face dangerous working conditions and precarious employment, Calgary Herald wrote, citing a report from York University.
Among these workers, 42 per cent said they or someone in their home had tested positive for the virus. And 34 per cent reported other work-related injuries, according to the survey of these workers at the plant conducted by Bronwyn Bragg and Jennifer Hyndman, alongside Calgary advocacy group ActionDignity.
"This industry is a high-risk environment for the spread of COVID-19, but we also know once you dig into the literature and the data that this industry has a long history of being what we would call 3D work: dirty, difficult and dangerous," Bragg said. "There are high rates of worker injury, and that really came through in our data."
During the early months of the COVID-19 pandemic, some 25 per cent of the total death count because of the virus were attributed to immigrants, according to a previous report. Also, migrant farmworkers who come to Ontario from other countries are at higher risk of contracting COVID-19 and other diseases. This is due to their communal living and working conditions, according to a previous report.
In May, a group also questioned the safety of migrant workers while in quarantine.