From B.C. to Nova Scotia, we break down how the various programs are doing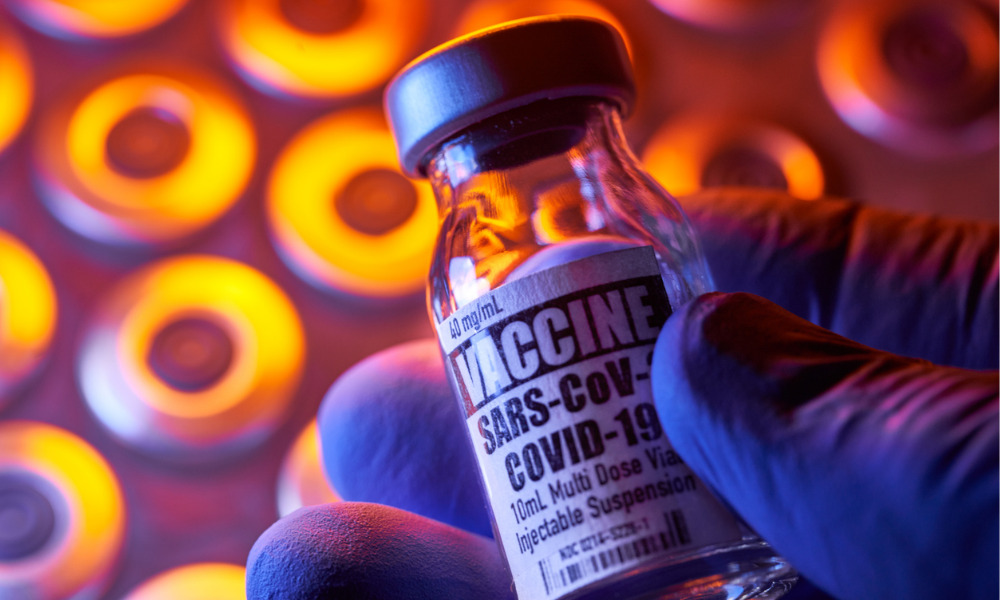 In December 2020, Health Canada authorized the emergency use of the mRNA COVID-19 vaccine (BNT162b2) from Pfizer and BioNTech.
Up to 37 million doses of vaccine could be shipped in May and June, according to Health Canada. However, only 20.3 million doses of Pfizer-BioNTech and 1.04 million doses of Moderna are confirmed. The remaining 11.3 million doses of Moderna, and another four million doses of Oxford-AstraZeneca from various sources are still tentative, according to a report from The Canadian Press.
Months since the announcement, how are vaccine rollouts going across the country? Here's a quick overview of how things are going in different parts of Canada.
Alberta
Recently, Alberta announced that teachers, early childhood educators and support staff can now start booking COVID-19 vaccine appointments.
Overall, more than 52,000 certificated teachers, 29,000 support staff and 24,000 child care workers will be able to get the vaccine. This would help protect schools, daycares and the health of children and youth province-wide.
Since May 4, Alberta teachers and education workers are able to book appointments through the Alberta Health Services online booking tool, 811 or participating pharmacies provincewide.
More than 250 pharmacies are offering immunizations.
British Columbia
Dr. Bonnie Henry, British Columbia's provincial health officer, says the province expects to receive 1.1 million doses of the Pfizer-BioNTech vaccine this month along with more shipments of the Moderna vaccine. This could possibly help them reduce the wait times between the first and second shots for most people.
About 1.87 million people have received a first vaccine dose and 91,731 have had their second shot.
Manitoba
In Manitoba, all front-line police officers and firefighters qualify for COVID-19 vaccination. Pregnant adults and those who receive community living disability services or who work in any health-care setting can also book appointments for vaccination.
New Brunswick
People aged 60 and up can book for vaccination in New Brunswick. This also applies for individuals aged 40 and up with three or more select chronic health conditions. The Oxford-AstraZeneca vaccine would be available to people aged 40 to 54 by April 30, according to officials.
Northwest Territories
The Northwest Territories is also providing vaccines to 18-year-olds and older. It had expected to finish its rollout by the end of April.
It offers vaccine shots to rotational workers and mine employees coming from southern Canada.
Nova Scotia
Residents aged 55 and up can book an appointment for a Pfizer of Moderna vaccine. Meanwhile, 40- to 54-year-olds can access the Oxford-AstraZeneca.
Nunavut
Nunavut has opened vaccinations to anyone 18 and older, and to rotational workers coming from Southern Canada.
The territory had expected to finish its vaccine rollout of first and second doses by the end of April.
Ontario
In Ontario, workers who cannot work from home are eligible for vaccination.
Also, all residents aged 18 and up living in 114 specific postal codes designated as virus hot spots can book their shots through the provincial portal since 8 a.m. May 3.
Starting May 6, bookings will be also open to all residents aged 50 and up and those with high-risk health conditions, such as obesity, developmental disabilities and treatments requiring immunosuppression.
Last month, the Canadian Manufacturers & Exporters (CME) called on the Ontario government to prioritize the vaccination of essential workers so that the sector can continue to keep workplaces open and safe for workers.
Prince Edward Island
Residents of the province who are 40- to 59-years-olds can now book appointments for a COVID-19 vaccine.
Vaccination is also open for 16-year-olds and older who have certain underlying conditions and pregnant women.
Quebec
In Quebec, residents aged 45 and up are now eligible to book an appointment for a COVID-19 vaccine. Appointments will also open to Quebecers in descending order of age, dropping by five years every two or three days, until May 14, when vaccines will be available to people aged 18 to 24.