Nearly 9 in 10 Albertans fully vaccinated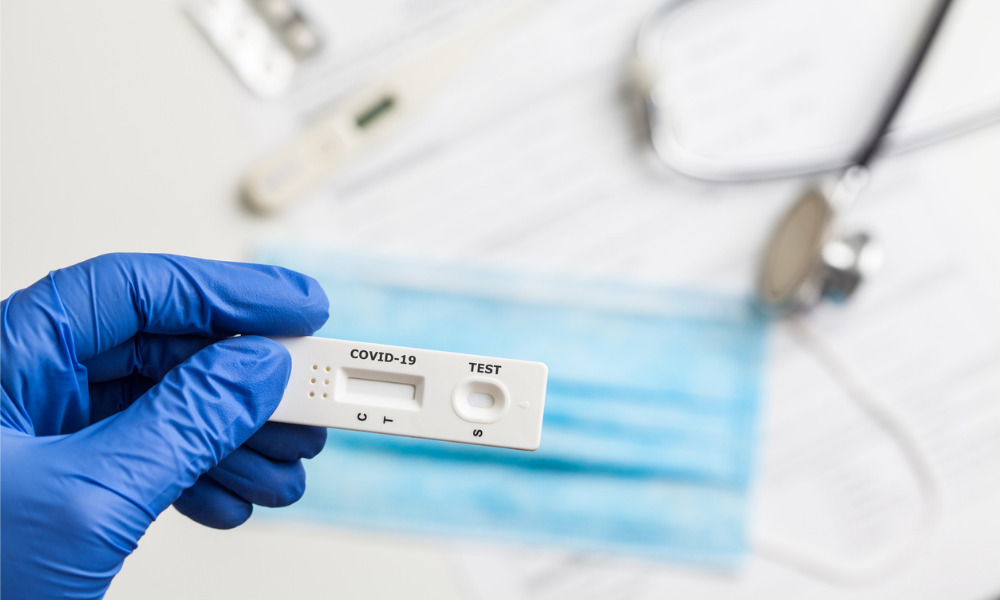 Alberta's minister of energy has tested positive for COVID-19, according to a report.
Sonya Savage experienced some very mild symptoms but is currently doing fine, reported CityNews, citing a statement sent to the publication.
One staff member had been identified as a close contact but has tested negative.
"There are no concerns about contact within the Legislature," the statement reads, according to the report.
Savage is said to now be isolating at home while following COVID protocols.
COVID-19 data
As of Dec. 19, 2021, Alberta had 5,652 active COVID-19 cases. There were 324 hospitalizations, 69 of which were in ICU.
The province had a 6.21 per cent average positivity rate over the past seven days.
Overall, Alberta had administered 7,323,559 COVID-19 vaccine doses, with nearly nine in 10 (85.2) of the population aged 12 and up fully vaccinated. Meanwhile, 89.5 per cent of the same population had received at least one does of the vaccine.
The province had also recorded 3,292 death, with the average age of death at 78 years.
Previously, Ontario announced enhanced measures – including testing and vaccination – for staff, residents and visitors of long-term care (LTC) and retirement homes.
With the new Omicron variant now circulating in Canada, workplaces need to stay vigilant about ensuring workers are safe. One doctor says that this should be done through effective testing and vaccine policies.
Booster shots
Meanwhile, another doctor has called on the Alberta government to expand booster shot eligibility as quickly as possible as the reported number of Omicron COVID-19 variant cases in the province rise.
By Dec. 16, there had been 119 cases of the highly infectious Omicron variant found in Alberta, up from 60 cases identified the day before.
Raiyan Chowdhury, an ICU doctor at the Royal Alexandra Hospital in Edmonton, said the government should look to expand who is eligible to receive a third dose of COVID-19 vaccine, according to a report from Calgary Herald.
Current data shows the standard two doses may not be enough to stop Omicron from spreading, said Chowdhury.
"The one thing that does seem to make a difference is that booster," said Chowdhury. "That's probably where the government can make a big difference, is pushing that booster to people as fast as possible."
Nearly half (48 per cent) of Canadians believe that employers should require workers to receive a booster shot against COVID-19, according to a previous report.