Chief medical officer calls on all healthcare workers to get COVID booster jab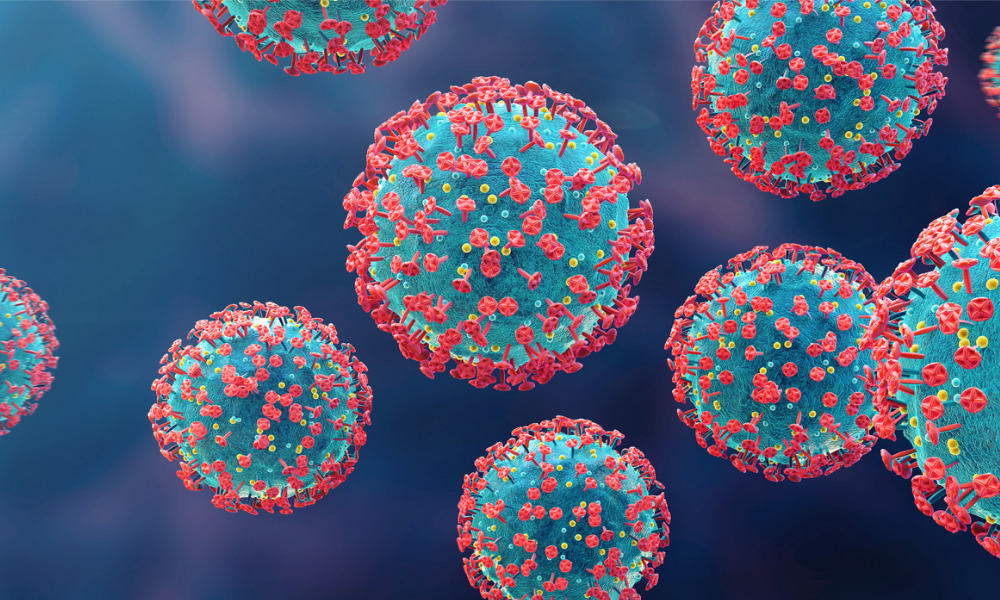 Ontario has announced enhanced measures – including testing and vaccination – for staff, residents and visitors of long-term care (LTC) and retirement homes.
Among these measures, staff, caregivers, students and volunteers working in LTC facilities will be tested twice weekly, regardless of vaccination status.
These new measures will take effect on Dec. 17 in long-term care homes, and on Dec. 22 in the province's retirement homes.
"We must take steps to protect our most vulnerable," said Dr. Kieran Moore, Ontario's chief medical officer of health, in a conference held today at 3 p.m. in Toronto.
The anticipated briefing came as more local public health units in Ontario are bringing into effect stricter health measures in light of the alarming spread of the new variant.
The province's science advisory table said on Monday that omicron now makes up 30 per cent of Ontario's new daily infections.
CTV News reports that Peterborough is the latest region to tell workplaces to have all non-essential staff work from home as of Wednesday. Kingston, Waterloo, Toronto and London have also announced new workplace safety measures in an effort to curb the spread of the variant.
Ottawa Public Health also announced that it had a backlog in its contact-tracing system due to a surge in Omicron cases.
Booster shot
Dr. Moore said that there is "good evidence" that the virus is more transmissible, saying that it is infecting 4 to 8 times more individuals that the delta variant.
He said that vaccination is "critical" in the fight against Omicron, and explained that getting Ontario's residents their vaccines is of the utmost importance to prevent the spread of the variant.
"I am once again making a call for arms," says Moore, that those eligible for a booster dose should come forward immediately – he called notably on healthcare workers to get their booster shot.
Dr. Moore nevertheless said that vaccination isn't enough to prevent the spread of the variant. He also called on Ontarians to reduce their number of contacts, wear well-fitted masks, wash their hands frequently, physically distance and get tested if they have symptoms.
During the Q&A portion of the announcement, Dr. Moore said that the provincial government is "very concerned about a shortage in health and human resources."
With stricter isolation rules coming into effect in some public health units, there are concerns over staff shortages in essential sectors such as health care.
Dr. Moore explained that the government is looking into a strategy to bring these workers – high risk health care worker contacts – which would include daily rapid antigen testing.
Dominant variant
Ontario reported 1,429 new cases of COVID-19 on Tuesday – a 54 per cent increase over last Tuesday.
In his briefing, Dr. Moore said that there were now 56.4 cases per 100,000 people, and that hospitalizations have increased by 13 per cent in the last week.
Peter Jüni, a leader member of the province's science advisory table told CBC Radio's Metro Morning that the new variant is likely to become the dominant variant either today or tomorrow and will replace delta as the variant responsible for the majority of new cases.
The Omicron variant has a doubling time of around three days, which is far more rapid than the previously identified variants:
"If this doubles every three days or so, case numbers can become very high very swiftly," said Jüni.
Even more worrisome, he said that the high transmissibility of the virus could that even those with two doses of the vaccine may be at risk of infection.
Ontario has been ramping up the roll out of booster shots in the province.
On Monday, CBC reports that over 85,000 third doses were administered in Ontario.