Pre-operative patients will still be able to make COVID-19 testing appointments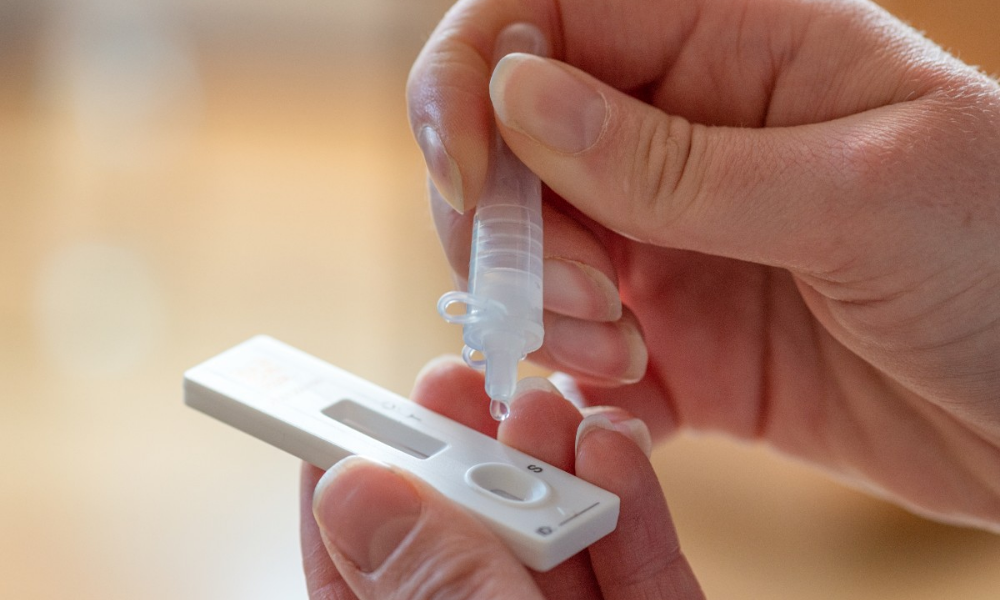 Manitoba will soon be marking the end of a notable period in the province.
The province has announced that all provincial COVID-19 testing sites will be closing to the general public starting April 15.
This comes just a couple of months since Manitoba announced it is expanding its COVID-19 rapid antigen testing program to include symptomatic workers in designated critical services.
Manitoba also said that several sites will be changing their hours of operation on Friday, April 1.
Meanwhile, pre-operative patients will still be able to make COVID-19 testing appointments by contacting the Dakota Medical Centre at 204-254-2087 or the Minor Illness and Injury Clinic through their website at www.covidwpg.com.
The latest announcement comes as numerous governments have moved to ease on COVID-19 safety measures the past few weeks.
Healthcare workers' troubles
But Manitoba's move will bring hardships to healthcare workers, said Uzoma Asagwara, the NDP's health critic, according to a report from CTV News.
"Cutting back access to testing will make it harder for high-risk Manitobans to access anti-viral treatment - a treatment that we know can save lives," Asagwara said in a statement. "As we enter the next stage of the pandemic, we need to provide Manitobans with more access to health care and testing, not less."
Previously, Birgit Umaigba, an ER/ICU registered nurse (RN) in Ontario, described to COS the current situation as "very stressful and exhausting", adding: "We are constantly working short-staffed – I'm talking about 10 nurses short in an ICU."
Also, nearly 40 health-worker organizations called for the federal and provincial governments to step in to address Canada's ailing health systems, according to a report.
More than half (55 per cent) of nurses suffered from insomnia in the first six months of the COVID-19 pandemic, according to a report. In Ontario, more than seven in 10 (72.9 per cent) physicians experienced some level of burnout in 2021, up from 66 per cent in 2020, according to another report.
Several workers in the health care sector have also left their jobs. In August 2021, several unions demanded for an urgent and comprehensive strategy from the Ontario government to address what they describe as a worsening human health resources crisis in the province.
In January, Quebec Health Minister Christian Dube said the system is missing about 20,000 workers who have been infected with or exposed to the virus.
Easing safety requirements
Nova Scotia and several other governments are moving to ease COVID-19 restrictions.
In March, Ontario ended its vaccine certificate system. Before that month ended, Ontario Premier Doug Ford said that the province would push forward with its plans to lift all remaining restrictions.
Also, wearing a COVID-protective mask is set to become a matter of "personal choice" rather than an obligation as early as the end of March, Quebec's interim public health said earlier.
However, a group of researchers advising the Canadian government is recommending that workers and the general population continue to wear face masks even if provincial governments have been lifting this restriction.