But individuals must get a medical opinion or rapid test to confirm their infection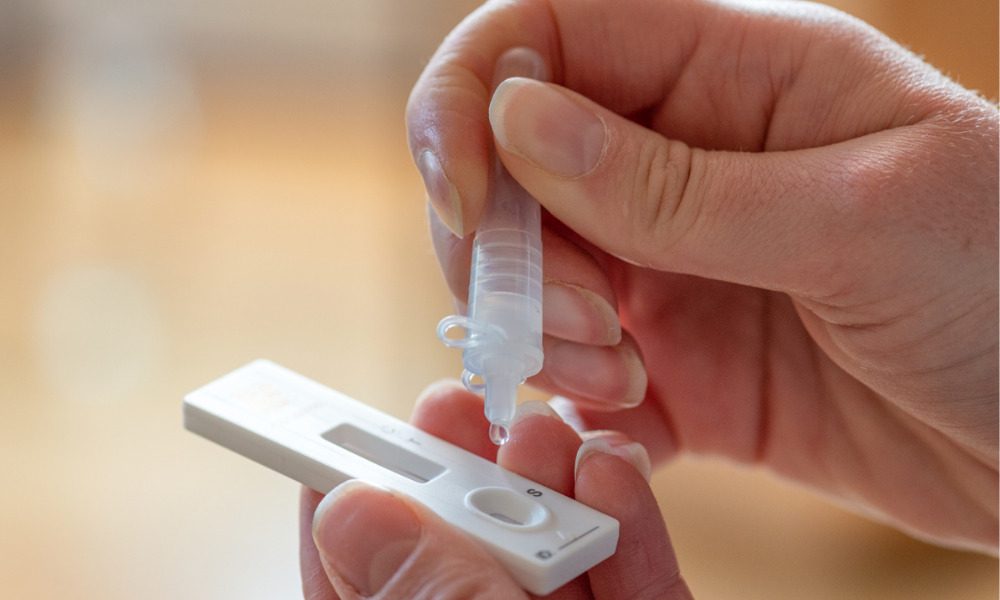 The Workplace Safety and Insurance Board (WSIB) in Ontario is now allowing Ontarians who suspect they caught COVID-19 at work to make claims without a positive result from a PCR test.
This is because the specific test is no longer available to most Ontario residents, according to a report from The Canadian Press.
However, individuals should still try to get a medical opinion or rapid test to confirm their infection before making a claim, said Scott Bujeya, chief operations officer with the board.
"Our approach hasn't changed too dramatically," he said. "The information gathering that we're doing is very similar to what we would have been doing pre-Omicron."
WSIB claims related to COVID-19 would be processed, but the board "would certainly encourage" claimants to speak with a medical professional through a virtual walk-in or telephone appointment, according to the report.
The province announced late last year that it was limiting access to PCR tests to certain high-risk groups in light of a massive surge in cases of the Omicron variant. Ontario also reintroduced capacity limits at restaurants, bars and retailers because of the same surge.
WSIB can also consider other factors when probing a claim if medical diagnosis is not available, Bujeya said. For instance, investigators will look at whether the workplace is considered high-risk, if other workers have become sick with COVID-19 or if the individual's household members have also been infected. Investigators will also take statements from the worker and employer.
"We encourage anybody who believes they might have contracted COVID at work to file a claim with us and then allow us to make the appropriate inquiries to establish whether that's in fact the case," he said.