Work schedule flexibility causing mental health troubles, say respondents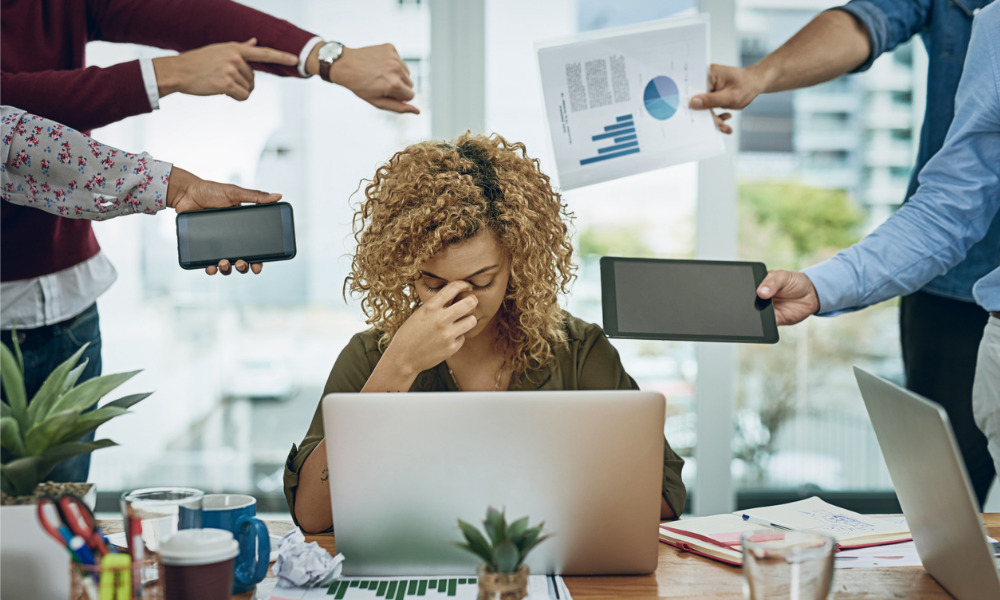 Burnout is a growing issue for many Canadian workers, and flexible work schedules may be a huge factor. Specifically, 38 per cent of workers in Canada say that they are more burned out now than a year ago, according to a report from Robert Half.
Among employed Canadians aged 16 or older, more than one in five (21.5 per cent) had a physical, mental health, cognitive or other disability during the first four months of 2021, according to Statistics Canada (StatCan).
And while 69 per cent of professionals said they have the ability to set their own schedule, 74 per cent among them are working more hours than they were before the pandemic, according to Robert Half. Sixty per cent of employees overall were putting in 40 or more hours a week.
Subscribe to our free newsletter to stay up-to-date with the world of safety.
"For some employees, schedule flexibility has created a sense that they need to be available at all times, making it more challenging to fully disconnect from work," said David King, Canadian senior managing director of Robert Half. "It's important for managers to lead by example and demonstrate a true commitment to work-life balance, including proactively encouraging staff to prioritize personal commitments and take breaks and time off."
The following workers are the ones most likely to report a rise in burnout, based on Robert Half's survey of more than 500 workers:
millennial professionals (42 per cent)
women (42 per cent)
employees who have been with their company for two to four years (42 per cent)
professionals based in Calgary (51 per cent) and Vancouver (38 per cent)
More than half (53 per cent) of physicians and medical learners have now experienced high levels of burnout, according to a previous report from the Canadian Medical Association (CMA). Before 2021 ended, the Canadian Association of Medical Radiation Technologists (CAMRT), Sonography Canada (SC) and the Canadian Society for Medical Laboratory Science (CSMLS) called for immediate attention to the mental health crisis among health care professionals.
"Many Canadian employees are still battling burnout, despite companies' efforts to hire permanent and contract talent to support growing business demands," said King. "The labour market remains incredibly tight and now, more than ever, managers need to focus on the health and wellness of their teams and take steps to reduce work-related stress. This includes scheduling ongoing check-ins, prioritizing critical work and maintaining a culture that encourages employees to share if they are feeling stressed or overwhelmed."
But accessing mental health supports is a problem for many. While 54 per cent of Ontarians say they have access to an employee benefits plan, just 36 per cent report having access to a plan that includes coverage for mental health supports, according to another study released in March.
Here are seven tips for helping employees that are burnt out, according to Nancy Fonseca, senior vice president at Great Place to Work Canada:
Make mental health a priority.
Encourage general wellness.
Embrace flexibility.
Proactively manage workloads.
Encourage employee voices.
Praise and reward and celebrate workers.
Create paths to success for workers.