Many stressed over lack of work-life integration, rapidly changing policies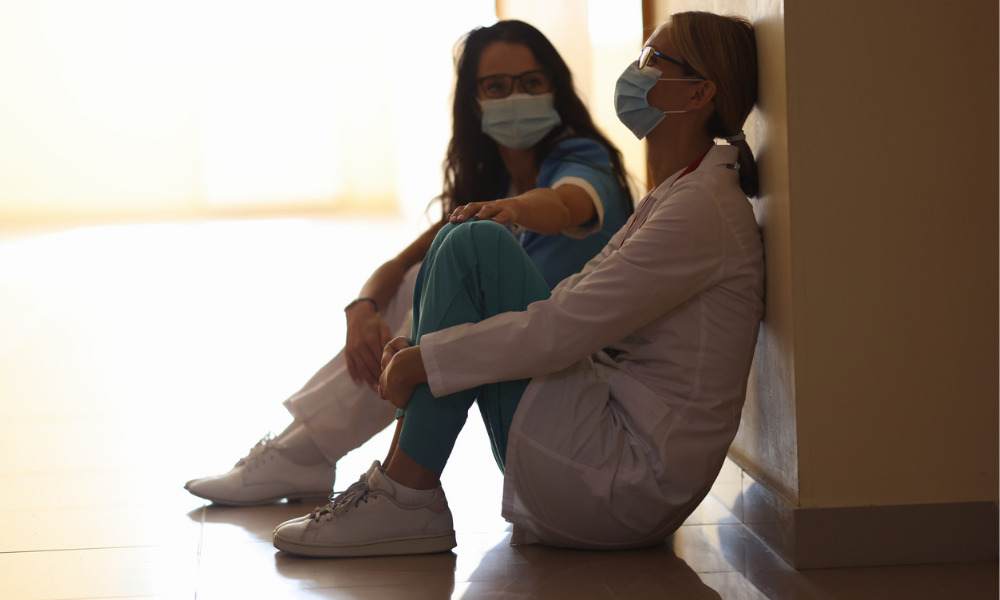 The COVID-19 health crisis has been devastating for healthcare workers' mental health.
Battered from over two years of a global pandemic, more than half (53 per cent) of physicians and medical learners have now experienced high levels of burnout, according to a report from the Canadian Medical Association (CMA).
This number is up from just 30 per cent based on a similar survey conducted in 2017.
A previous report found that more than seven in 10 (72.9 per cent) of Ontario physicians experienced some level of burnout in 2021.
Now, 46 per cent of physicians and medical learners in Canada are considering reducing their clinical work in the next 24 months, based on the survey of more than 4,000 respondents conducted in the fall of 2021.
"We should be deeply alarmed that half of the physician workforce is considering reducing their clinical workload. The downstream impact to patient care will be significant as we are already experiencing access to care issues," says Dr. Katharine Smart, CMA president.
Before 2021 ended, the Canadian Association of Medical Radiation Technologists (CAMRT), Sonography Canada (SC) and the Canadian Society for Medical Laboratory Science (CSMLS) called for immediate attention to the mental health crisis among health care professionals.
Recently, nearly 40 health-worker organizations also called for the federal and provincial governments to step in to address Canada's ailing health systems.
"There is no question that the pandemic has greatly affected our health workforce. As we look to rebuild our health care system, we need to prioritize the people who work within it and call on all governments to take action now," said Smart.
Struggles
Nearly six in 10 (59 per cent) physicians indicated that their mental health has worsened since the onset of the pandemic. This is attributable to increased workload and lack of work-life integration (57 per cent), rapidly changing policies/processes (55 per cent) and other challenges, according to the CMA report.
Also, 47 per cent reported low levels of social wellbeing, up from 29 per cent in 2017.
Moral injury may also be affecting health care workers amid the pandemic, according to a previous report.
With all these struggles, however, mental health supports is not always accessible. While 54 per cent of Ontarians said they have access to an employee benefits plan, just 36 per cent reported having access to a plan that includes coverage for mental health supports, according to another study.