U.S. disaster: Concrete walls collapse after roof is ripped off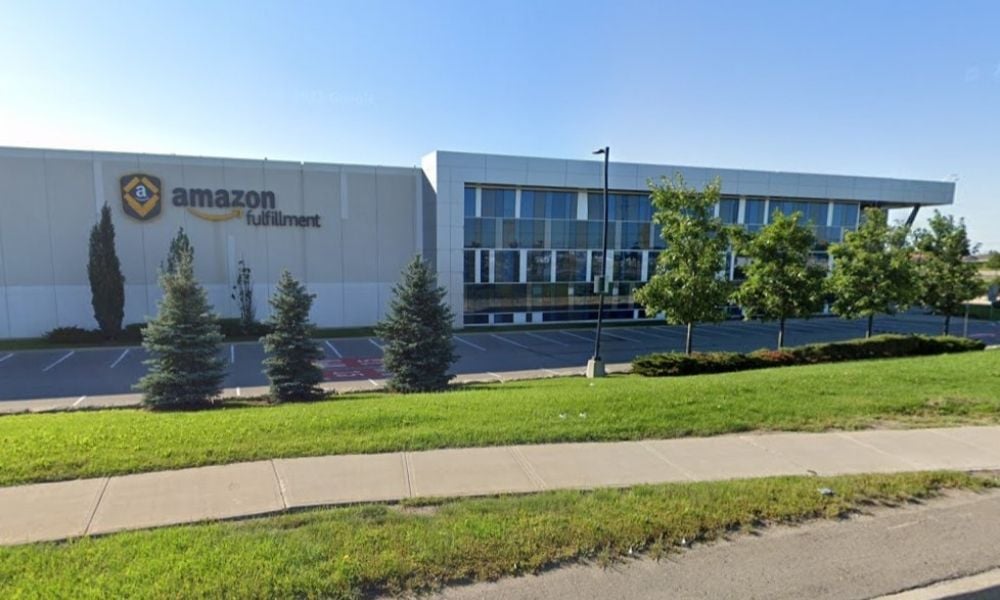 Six Amazon workers were killed when a series of tornadoes hit a warehouse in Edwardsville, Illinois on Friday night, according to reports.
During the incident, the tornadoes ripped off the warehouse's roof and caused 11-inch thick concrete walls of the 500,000-square-foot facility to collapse, according to Reuters.
The 29-year-old Clayton Cope, a maintenance worker, was among those killed, according to a report from The Independent. His mother, Carla, said Clayton warned.
"He just said he needed to tell someone that [the tornado] was coming," she said, according to the report from The Independent, citing a report from The Daily Beast. "He had a big heart and he was a very sweet man."
Workers were caught by surprise and were forced to take shelter anywhere they could find, according to witnesses, Reuters reported.
At least 45 other employees made it out safely.
Authorities have shifted from rescue to recovery efforts that were expected to last days.
In Canada, after a three-week shutdown, the Trans Mountain Pipeline was safely restarted recently. Previously, Trans Mountain Pipeline Corp said that it is still working to get its pipeline running again after it was shut down during extensive flooding and landslides in British Columbia.
Recently, WorkSafeBC reminded employers and contractors to identify hazards and control the risks that may be present during post-flood recovery.
Tornadoes
The Amazon facility was hit about 8:38 p.m. central time, said fire chief James Whiteford.
At least 30 tornadoes hit across six states, including Arkansas, Illinois, Missouri, Tennessee, and Kentucky, according to reports. Tornadoes touched down for more than 200 miles in Kentucky, which may have killed up to 100 people across 10 or more counties.
"This has been the most devastating tornado event in our state's history," Kentucky governor Andy Beshear said at a news conference.
In April, efforts to unionize at an Amazon warehouse in the U.S. fell short after workers at the Bessemer, Alabama, warehouse overwhelmingly voted against joining the Retail, Wholesale and Department Store Union (RWDSU).
The web retail giant has been plagued for years with reports on less than optimal working conditions in its numerous warehouses. For example, early last year U.S. senators issued a letter to Amazon CEO Jeff Bezos expressing concern about the safety of Amazon employees.
And in Canada, there have been similar reports. In March this year, an Amazon warehouse in Brampton, Ont., was temporarily shut down due to possible labour law violations. In February 2020, a construction worker at an Amazon site in Edmonton, Ont., died from an electric shock a week before his birthday.