Difference in policy could cause friction between Canada and US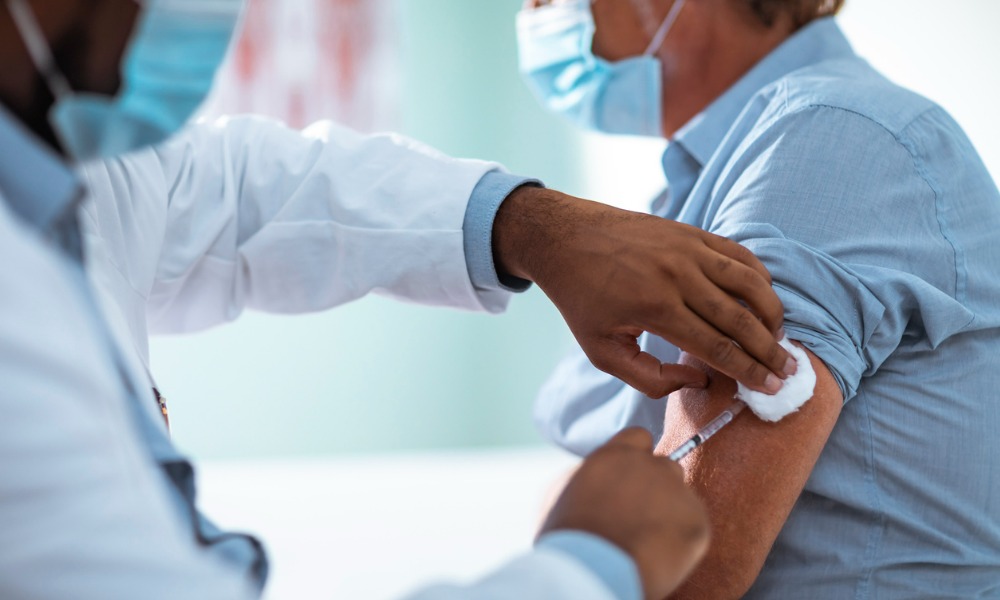 While neighbours north of the border have fully embraced vaccine mixing and matching, the topic is more complicated in the US.
The Centers for Disease Control and Prevention (CDC) still states that COVID-19 vaccines are not interchangeable because the safety and efficacy of mixed product series' has not been fully evaluated yet.
The CDC does allow for mixing vaccines in certain exceptional situations (and in this case, only between mRNA vaccines) such as if access to the vaccine product given for the first dose is no longer available. And if the product is only temporarily unavailable, the CDC says that it is preferrable to delay the second dose up to six weeks rather than mix vaccines.
This hesitancy could cause some friction between Canada and the US as the border between the two countries is set to loosen up even more over the coming weeks – notably for workers travelling between the US and Canada.
Cruise lines
The World Health Organization (WHO) has also shown a cautious approach around guidance about mixing vaccines.
Furthermore, some cruise lines are not accepting passengers who have received mixed-and-matched vaccines, despite Canadian recommendations.
Norwegian Cruise Lines released a statement saying that for ships embarking or disembarking at US ports, mixed vaccine protocols will not be accepted. Princess Cruise Lines, Holland America Line and Carnival Cruise Line have also released similar policies.
As the tourism industry slowly reopens in Canada and the US, these mixed signals may be a warning sign to improve communication and streamline vaccine messaging in the two countries as it could impact not only leisure but also business travel in coming months.
A clear vaccine policy is key to ending the pandemic.
"We're seeing the end of the tunnel here, and the light is in the vaccines. We still need to get as many doses in arms [as possible] for this pandemic to be over," says Dr. Adam Kassam, president of the OMA.
Booster shots
Separately to this news, Pfizer recently announced that it was seeking approval from the FDA to make third doses, or "booster" shots.
At this time however, the CDC has yet to establish the need for any kind of booster shot. So far, this has been backed up by the WHO – which also warned against individuals disregard public health guidance to shop around for vaccines.
WHO's chief scientist Dr. Soumya Swaminathan said in a recent press conference:
"There is a tendency now for people in countries with enough availability of vaccines to, you know, voluntarily start thinking about an additional dose […] It will be a chaotic situation in countries if citizens start, you know, deciding when and who should be taking a second, or a third or a fourth dose."