Only one remains in hospital, says wing commander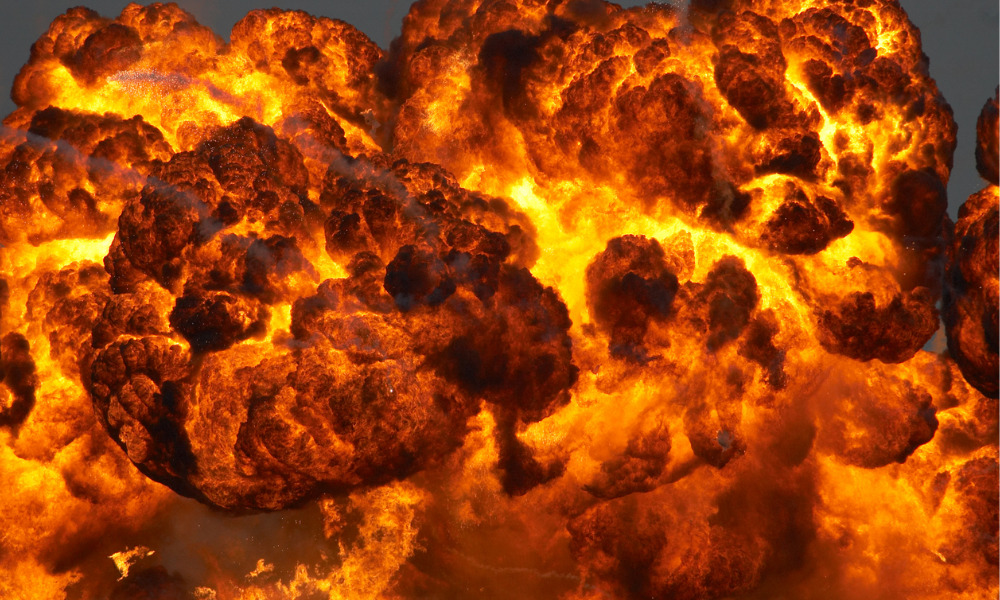 A total of 16 military personnel were injured during the explosion at the Canadian Forces Base Comox, also known as 19 Wing Comox, on Vancouver Island last week, according to the Department of National Defence (DND).
Six civilians were also hurt in the incident that happened on Thursday last week at a barracks building that was undergoing renovations. It shook the nearby civilian airport and rattled windows as far as a kilometre away.
Among those injured, only one military member remains in the hospital, according to Col. Bryn Elliott, wing commander at 19 Wing Comox. That individual is receiving surgery for a laceration to his leg on Friday, he said.
Although the building was being renovated, it was being used for accommodations at the time of the blast, according to a report from CBC, citing the DND. A total of 59 people were housed in the building, though not everyone was inside of the building at the time of the blast.
Six patients were treated at the base's military medical unit, while three were taken to hospital in stable condition. One person was airlifted to hospital in the 442 Squadron CH-149 Cormorant helicopter with a critical care paramedic team, according to a previous Global News report.
An urban search and rescue team from Esquimalt, B.C. arrived at the site Thursday and was searching the site using acoustic and infrared sensors. All military members, civilians and contractors known to have been on site have been accounted for, according to DND.
The building site remains an active emergency scene with federal, provincial and military investigations all beginning Friday. However, extensive damage to the building has made clearing it a challenge.
Federal and provincial officials, as well as the military, are still investigating the incident.
"It's a suspected natural gas leak but I'm not an investigator," said Elliot.
In December 2018, workers at Ja-Co Welding & Consulting Ltd. in the Nisku Business Park south of Edmonton, Alb., were fabricating a metal skid when acetylene gas ignited, causing a fatal explosion. Also, Adrian, Missouri employer MFA Enterprises Inc. was cited for one willful and six serious safety violations after one of its employees was seriously injured from an explosion in the workplace.
B.C. has had a tough time recently.
Recently, in the wake of the floods in B.C., WorkSafeBC reminded employers to prepare for emergencies that may be caused by severe weather events.
In June, WorkSafeBC also called on B.C. employers to consider closing shop if workers cannot be protected from the risk of heat stress as the heatwave in the province continued.