McDonald's employee reportedly hit in the face over proof-of-jab dispute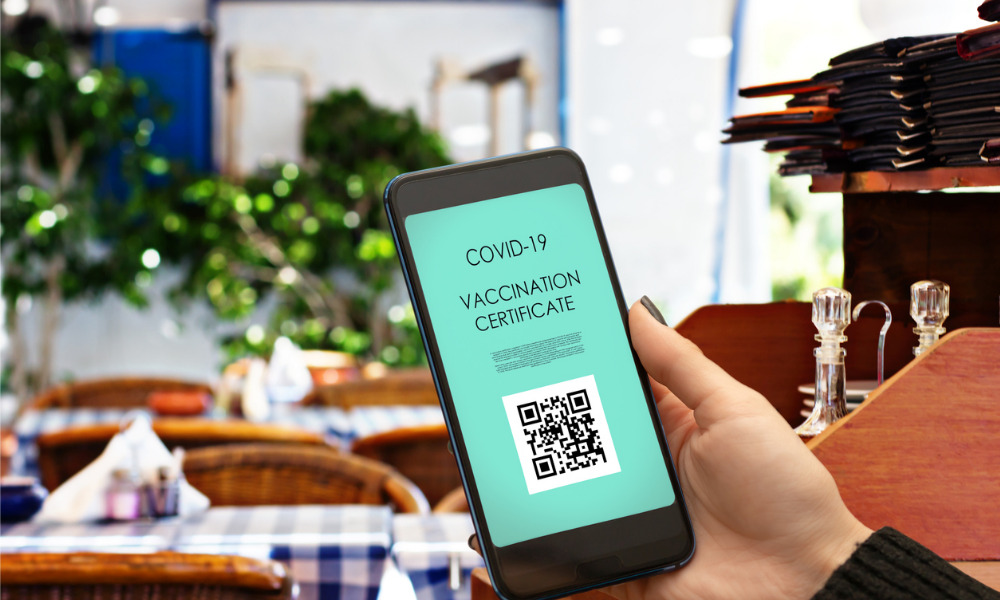 Several Ontario employers are refusing to impose the government-mandated COVID-19 passport requirement for people to be allowed to enter numerous workplaces.
Restaurant Nique, in downtown Ontario, is one of those not enforcing the policy, according to a report from CBC.
"I believe our human rights laws supersede anything our government is trying to do," said Harrison Hennick, Nique owner, according to the report.
"We have to do more leg work for the government. I just don't think it's right. I'm not going to pick and choose who's coming to my restaurant," said Jenna Graham, co-owner of The Harbour Diner in Hamilton, according to a Global News report. "I shouldn't be the one to say 'Because you've chosen not to get yourself vaccinated, you cannot come into this establishment'. That's immoral in my book. I don't think it's right."
Jungle Hut Entertainment owner Robert Jebailey also compared vaccine passports to racial segregation, according to CBC. He said the government is forcing businesses to make health choices for his customers by enforcing the vaccine passport.
The Ontario policy on COVID-19 vaccination kicked in on Sept. 22. Now, people must be fully vaccinated (two doses plus 14 days after the second dose) to enter several establishments.'
Investigations
On Sept. 22 and 23, bylaw officers visited approximately 50 businesses, said Ava van Heerden, City of Hamilton spokesperson, according to a CBC report.
"It is important to note that education will take longer at each location as bylaw officers will need to speak to employees, businesses, and patrons," she said.
The bylaw office had received 11 complaints as of early Friday afternoon regarding businesses not enforcing vaccine passports, said van Heerden, and the city is investigating all of them.
However, no one has been fined just yet.
Are workers at risk?
Employers not implementing the COVID-19 vaccine could be putting workers at risk, judging from a previous incident.
On Sept. 22, the day the new rule came into effect, a McDonald's employee was reportedly hit in the face by a customer who was not wearing a mask and refused to provide proof of vaccination, according to another CBC report, citing the police.
The incident took place at the McDonald's inside the Walmart on Upper James Street in Hamilton. Aman and a woman were arguing with staff at the restaurant about vaccine passports, and the woman hit an employee, police were told.
The suspect is a white woman aged between 25 and 30, with a medium build. She has blonde, shoulder-length hair and was wearing black pants and a black jacket. Police were continuing the investigation when the story was published.
Air Canada, Maple Leaf Foods, EllisDon and several other private employers have also announced their own COVID-19 vaccination policies.