Online resources for diversity and inclusion training and education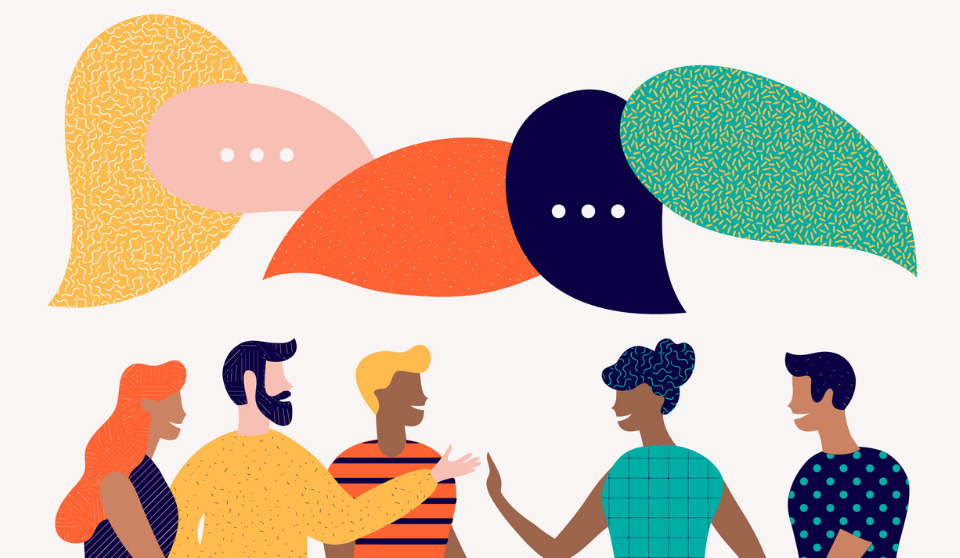 2020 has been a watershed year for the health and safety profession, not just because of COVID but because of the Black Lives Matter movement in the U.S. and in Canada, and our collective reckoning with racial injustice.
You may ask, what has this got to do with health and safety?
Racism and any other form of discrimination in the workplace has a direct impact on BIPOC workers' mental health and psychological safety, and in some cases, their physical safety too. Every worker has the right to a healthy and safe workplace. Recent alarming reports of racist incidents on worksites in Canada have shown that this is not the case.
Nooses were found on construction sites in Ontario and Quebec, sparking a response from the Residential Construction Council of Ontario (RESCON). RESCON staged a webinar in September, which aimed to tackle racial discrimination as well as expanding upon its diversity and anti-racism efforts.
COS spoke with a community development expert in July on how companies must take an anti-racist approach in the workplace: "an anti-racist approach entails not just having diversity programs or cultural competence training in place, but going much further to become truly introspective of one's own prejudices, pre-conceived notions and stereotypes, becoming mindful of language and behaviour towards diverse peoples, opening up conversations around race, and transforming the organization into a truly inclusive place for all employees."
This sentiment was echoed by our CEO roundtable on diversity, equality and inclusion (which featured in the September/October 2020 issue of Canadian Occupational Safety): "most employers simply have not been taught how to approach diversity in a fair and inclusive way at all. That's where all of us can make a difference. And if we commit, we can confront or call names — I don't want to shame people, but I think we have to call out names when it's not right. We have to address biases, not in a divisive way but in a manner that brings forth positive change." Said Nadine Spencer, CEO and president of the Black Business and Professional Association (BBPA), in the piece.
Below are online resources for employers wishing to work towards a more equitable workplace. This is by no means an exhaustive list, but it is certainly a good place to start.
READ MORE: ASSP "stands for safety and equality"
1. Indigenous Corporate Training (ICT). ICT provides training and education for workers to have the knowledge and attitude to be able to work effectively with Indigenous peoples, both as part of their job but also in their personal life. The organization was founded by Bob Joseph, a Gwawaenuk Nation member who is a certified Master Trainer, in 2002. ICT offers both virtual and in-person teaching, as well as online training. In addition, ICT has a wealth of free information on its website, including eBooks.
2. Universities throughout Canada and the U.S. are offering a range of online courses, not just on diversity and inclusion training, but also education on Black and Indigenous culture and history. For example, the University of Alberta is currently offering a course on Indigenous Canada. The online courses highlights Indigenous histories and current issues. Another option, Cornell University offers a diversity and inclusion certificate program through its online eCornell initiative.
READ MORE: ACLU filing class action lawsuit in Minnesota
3. Catalyst and Pride at Work. Intersectionality is important, and workplaces must strive to be diverse and inclusive across the board. Catalyst is a global non-profit started in 1962 which aims to build workplaces that work for (all) women. Pride at Work Canada aims to help workplaces that embrace workers regardless of gender expression, gender identity or sexual orientation. Both offer online solutions such as e-learning tools and webinars.
4. Canadian Centre for Diversity and Inclusion (CCDI). CCDI offers a whole host of solutions for companies wishing to improve on diversity and inclusion. It offers certificates, virtual training and webinars, as well as consulting services for companies. For example, CCDI Learning Solutions includes e-learning courses on unconscious bias, managing bias in hiring or respect in the workplace.
5. Emtrain. California-based company Emtrain, founded by Janine Yancey, is an online learning platform which offers courses and microlessons on a range of matters, including diversity and inclusion. Topics include Black Lives Matter, inclusive recruiting and inclusive team meetings.
READ MORE: NSC issues statement on workplace diversity, respect
6. Indigenous Works. Formerly the Aboriginal Human Resource Council, Indigenous Works' mission is "to build prosperous partnerships between corporations and First Nations, Métis, and Inuit communities that advance and benchmark workplace inclusion efforts" according to the company's website. Indigenous Works offers an extensive product suite of services such as online or in-person training to help foster a better understanding and awareness of Indigenous peoples.
7. Kanarys. Founded in 2018 by Mandy Price, Kanarys is a platform which allows organizations measure diversity and inclusion within their organization, and take meaningful action towards creating a more equitable workplace. It provides data through demographics as well as worker reviews, and actionable strategies for companies.