This year's theme is "The Future is Now"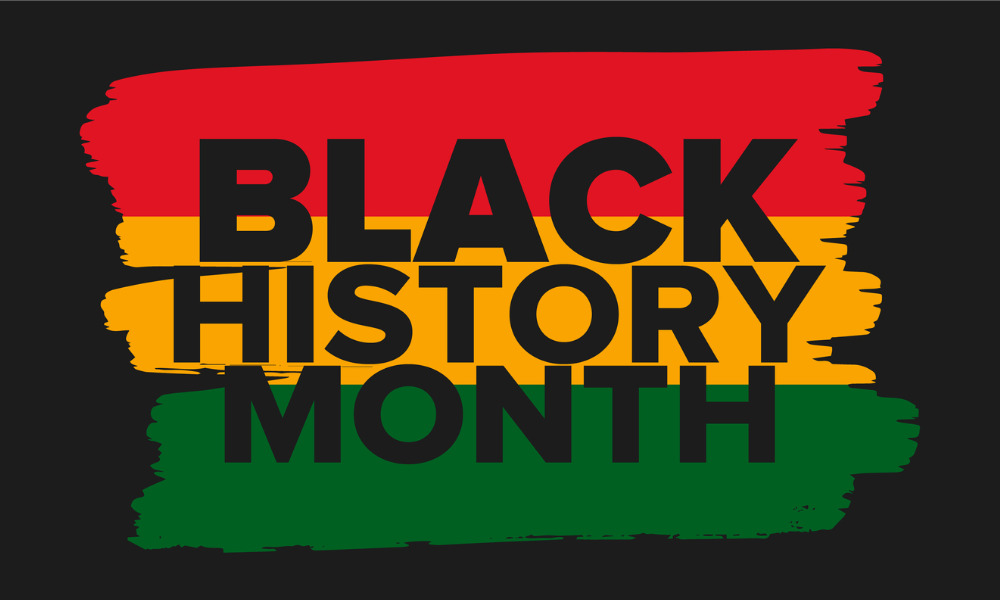 February marks Black History Month in Canada and the U.S. It is an important time to celebrate Black History, but also a great time to look forward to changes that businesses and organizations can make to promote equity, diversity, equality and inclusion in the workplace.
Racial justice dominated the news cycle in 2020. The renewed Black Lives Matter movement which took place last summer, sparked by the killing of George Floyd, has led to a number of important conversations and actions on the topic.
Here are three ways that organizations can celebrate Black History Month.
READ MORE: Canadian journalism groups rue news workers' plight covering U.S. protests
1. Learn
In Canada, the first Black History Month was proclaimed in Toronto in 1979 following the establishment of the Ontario Black History Society (OBHS) in 1978. Its founders include Dr. Daniel G. Hill and Wilson O. Brooks.
The House of Commons officially recognized February as Black History Month in Canada in 1995. This was further strengthened in 2008, when Senator Donald Oliver, the first Black man appointed to the Senate, introduced the Motion to Recognize Contributions of Black Canadians and February as Black History Month.
The theme of this year's Black History Month is "The Future is Now".
The federal government has made a number of resources available for Canadians to educate themselves on the Black experience in Canada. This includes a section on noteworthy historical figures as well as historic Black Canadian communities.
2. Listen
Human Resources Director has made a list of ways to celebrate Black History Month virtually and engage with Black voices. Ways that businesses can celebrate include launching a book club, movie night and even making a charitable donation.
Read more here.
HRD also lists virtual events to attend. For example, the University of Toronto's Anti-Racism and Cultural Diversity Office is organizing a series of webinars in February as part of their Black Futures Month Webinar Series.
READ MORE: Quebec to roll out cultural safety training for healthcare workers
On Feb. 18, they will be hosting a webinar at 1pm ET entitled "Lived Experience: Racism in Academic & Workplace Settings" featuring speaker Dr. Angela Cooper Brathwaite, the Immediate Past President of the Registered Nurses' Association of Ontario (RNAO), Co-Chair of RNAO's Anti-Black Racism Task Force and Adjunct Professor at Ontario Technology University (OUT)
On Feb. 25, they will be hosting a webinar at 1pm ET entitled "Being a Culturally Competent Leader in Healthcare" featuring speaker Dionne Sinclair, Multi-Site Director of Diversity and Cultural Advancement with Southlake Regional Health Centre and Orillia Soldiers' Memorial Hospital.
The webinars are free to attend, you can register here.
3. Change
Lastly, whilst it is important to take the time to listen and learn during Black History Month – it should not stop here. Businesses and organizations must commit to creating safe workplaces for Black workers every day of the year, and strive towards a truly equitable workplace.
There are a number of resources available online: COS recently published an article on 7 resources for a more equitable workplace. The resources are aimed at online diversity and inclusion training and education.
In July last year, we spoke with Vanmala Sunder Hiranandani, a teacher at University College Copenhagen, on the importance of taking an anti-racist approach in the workplace.
"In an increasingly diverse country such as Canada, organizations that do not reflect the communities that they serve not only lose out on the trust of their communities, but they miss out on the opportunity to draw upon the richness of diverse backgrounds," she said.
At the end of 2020, Tridel launched an anti-racism campaign entitled "Build for Respect" which aims to tackle and eliminate racism in the construction industry.