Different types of operations require different measures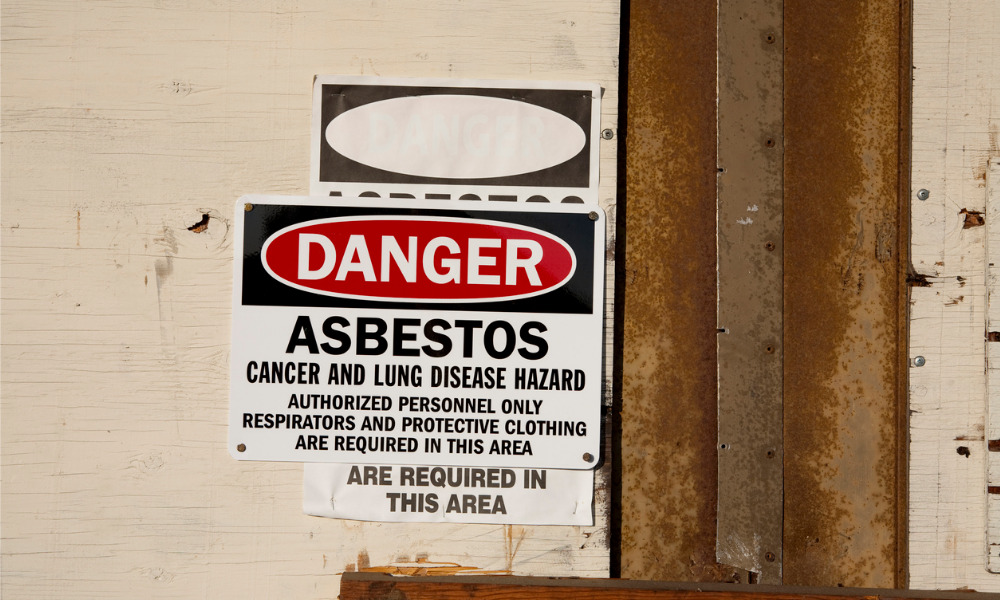 Recently, COS asked an expert to explain Ontario's designated substances regulation. Covering 11 dangerous substances including mercury, lead and silica, the regulation goes in depth on employers' duties with regards to hazardous exposures. There is, however, an exception for employers who engage in construction.
"Construction companies involved are not necessarily the owner of – or the employer of – that facility or that workplace. So [the regulation] is not really enforceable on the construction contactor," says Wes Mazur, CRSP, CHSC, NCSO, Health & Safety Professional, Mazur Safety Inc.
That is not to say that construction employers don't have any obligations towards their workers, just that the regulation takes into account the intricacies of construction projects – which typically have many moving parts.
For example, under section 30 of Ontario's Occupational Health and Safety Act (OHSA), project owners need to identify designated substances on the project and in addition provide a list to potential constructors before contracts are wrapped up. To identify the substances, the owners can hire an outside consultant, or ask an employee to perform a designated substance survey (DSS).
Additional requirements
And although O. Reg. 490/09 doesn't apply to an employer on a construction project or to their workers at the project, employers still broadly have the responsibility to protect the health and safety of their workers as per section 25 of the OHSA. The Regulation specific to construction projects (O. Reg. 213/91) also has additional advice – though not necessarily entirely specific to designated substances.
"They still have to take certain precautions – and certainly with asbestos, because they can come across or disturb it," says Mazur. Indeed, asbestos has its own regulation (O. Reg. 278/05) and in this case it specifically applies to construction projects and in building and repair operations.
In the regulation, operations are divided into three different types depending on the nature of the operation (and the severity of exposure). These different scenarios have different responses and require different measures to be put in place. Broadly though, regardless of the type of operation, respirators should be provided to workers, and workers should receive training. And similarly to the designated substances regulation, there should be records in some form kept of workers exposed to asbestos.