Masking in public transit no longer mandatory, isolation now just a recommendation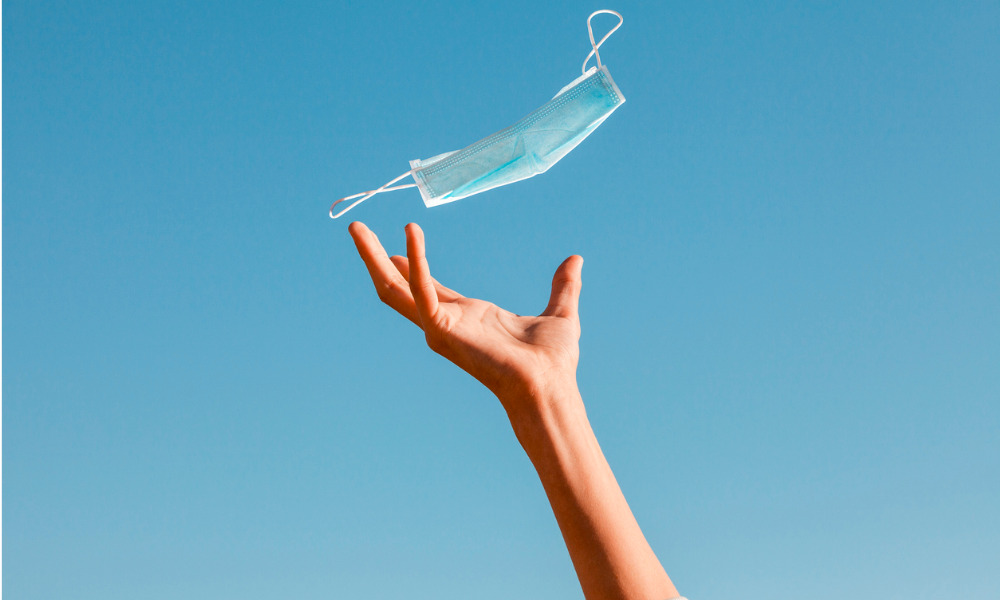 Many employers started easing on their COVID-19 safety requirements months ago, and Alberta is now dropping all remaining safety measures.
Effective June 14 at 11:59 p.m., Alberta moved to Step 3 of its COVID-19 safety program, lifting mandatory masking on public transit and ending mandatory isolation.
"We need to live with COVID-19 while accepting that it will continue to be present. We'll continue to work to keep Albertans safe by ensuring access to vaccines, antivirals and rapid tests, through ongoing COVID-19 surveillance, and by enhancing health-care system capacity," said. Jason Copping, minister of health.
In April, Alberta purchased new personal protective equipment for correctional officers that will help accommodate facial hair. Previously, a group of researchers advising the Canadian government recommended that workers and the general population continue to wear face masks even if provincial governments have been lifting this restriction.
The moves are in line with those taken in B.C., Saskatchewan and Manitoba, said Alberta Health.
This, however, does not mean that Albertans should forget that the virus is still around, said Dr. Deena Hinshaw, chief medical officer of health.
"Learning to live with COVID-19 does not mean forgetting about it," said Hinshaw. "As we bring COVID-19 management in line with other respiratory diseases, it will continue to be vital that we receive our primary vaccine series and any additional booster doses we are eligible for, and continue good habits like washing our hands regularly and avoiding being around others if we feel sick."
As COVID-19 coronavirus lingers, it seems as if workers and other individuals are still relying on vaccines to stay safe. A previous report found that 64 per cent of Canadians support proof of vaccination at places like restaurants and theatres in their community.
Also, while isolation is no longer mandatory in Alberta, it is still recommended by the government.
The lifting of safety measures comes as the Alberta government saw the rate of new hospitalizations declining since its peak on April 26, when there were 20.7 new COVID-19 admissions per day per million population. As of June 9, the weekly average of new hospitalizations rate was 6.6 per day per million population, it said.
PCR test positivity and wastewater surveillance also show a continuing trend of declining COVID-19 transmission, according to the government.
Work is underway to prepare for the fall and winter respiratory virus season, according to the government. This includes maintaining surveillance and testing programs and preparing to expand acute care surge capacity.
In April, WorkSafeBC released a communicable disease prevention guide to help out employers as they shift their focus from COVID-19 safety precautions to communicable disease prevention.