Province also announces mandatory masking policy, COVID-19 vaccine incentives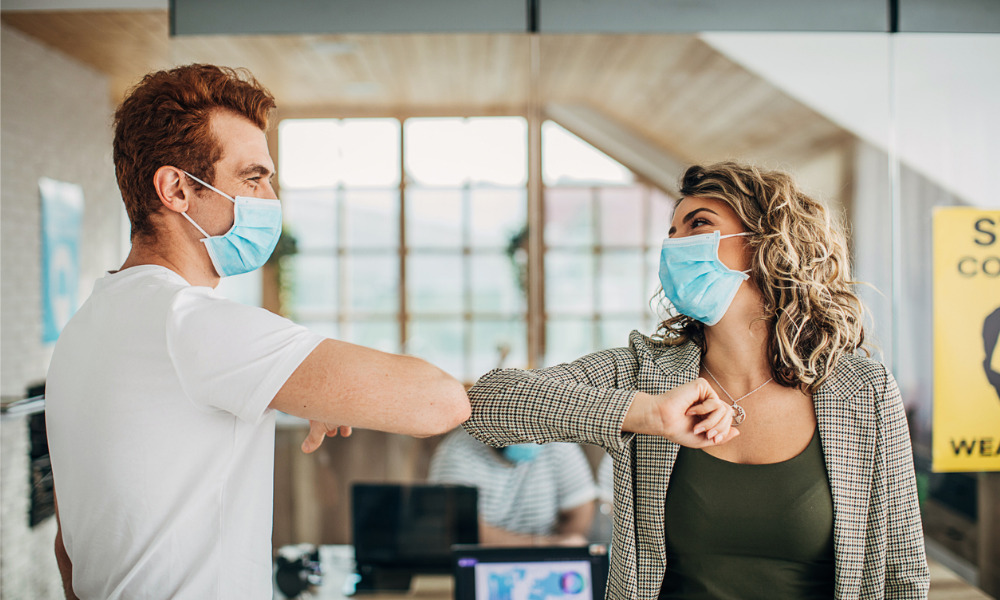 Alberta has announced several measures and recommendations as it hopes to limit the spread of COVID-19 across the province.
The government is recommending that employers pause plans for in-person return to work and revert to work-from-home where possible. If employees are working on location, employees must mask for all indoor settings, except in work stations, it said.
Alberta has also made mask use mandatory in all indoor public spaces and workplaces. Schools are the one exception, but school boards will continue to set COVID-19 management policies as they deem appropriate.
Also restaurants, cafés, bars, pubs, nightclubs and other licensed establishments are now required to end alcohol service at 10 p.m. The province also strongly recommends that unvaccinated Albertans limit their indoor social gatherings to close contacts of only two cohort families up to a maximum of 10 people.
Nearly half (46 per cent) of Canadians working from home are anxious about the threat of the virus if and when they return to the office, according to a previous report from Canada Life.
Vaccination
Alberta is also offering a one-time incentive of $100 for locals aged 18 or older who will receive a first or second dose of vaccine between Sept. 3 and Oct. 14.
This incentive is intended to encourage unvaccinated Albertans to get protected as soon as possible, according to the government.
"Vaccines are safe, effective, and a game-changer. This is why the current wave is different than what we've experienced before," said Tyler Shandro, minister of health. "While we do not need to return to the same widespread and dramatic measures we had in place earlier in the pandemic, unvaccinated Albertans in particular are still at risk and are placing a heavy load on our health-care system. This is why we are taking measured steps and introducing a new incentive program to encourage more Albertans to get the jab."
Eligible Albertans can register online after getting their vaccine shots. The website for registration will be available starting Sept. 13. Those who do not have access to a computer can also contact 310-0000 for assistance, starting on Sept. 13.
Ontario, British Columbia and Quebec, along with many other employers, have also previously announced vaccination policies in workplaces.