Nova Scotia dropping all remaining COVID-19 restrictions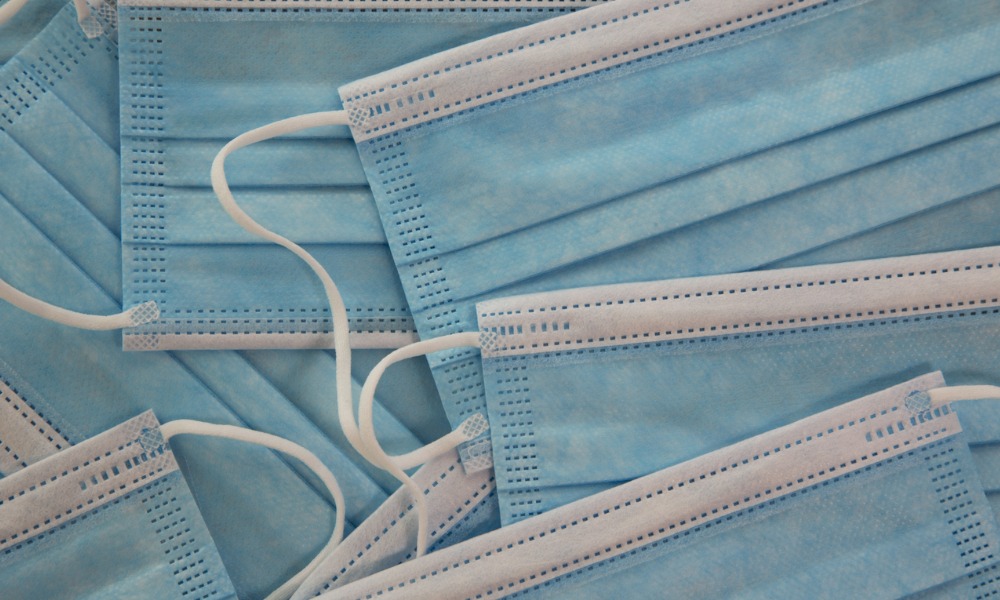 As Canada seems to be moving towards the end of the COVID-19 pandemic, the government of Nunavut is moving on from masking mandates in health facilities and workplaces in the territory.
Effective July 4, masks are no longer mandated by a public health order for health facilities across Nunavut.
Masks are also no longer mandatory in Nunavut schools and government workplaces.
However, public bodies and private businesses may continue to require staff and patrons to wear masks based on their own safety requirements and responsibility to protect their employees.
Also, all community health centres, Elders' facilities and the Qikiqtani General Hospital and Akausisarvik in Iqaluit will continue to require patients and staff to wear masks.
"While masks are no longer mandatory in public spaces, they are still recommended for any individual who is feeling unwell and who is unable to stay home. Masks are still encouraged for all to help reduce the risk of transmission of COVID-19 and other illnesses," said Nunavut Premier P.J. Akeeagok.
Nova Scotia
Meanwhile, Nova Scotia is dropping all remaining COVID-19 restrictions starting July 6.
Indoor masking will shift to "optional" from strongly recommended unless somebody is ill or the indoor setting is crowded. And people who get the virus will no longer be required to isolate, although it will still be strongly recommended.
"We are at a place now with our epidemiology and our ongoing adaptation to COVID being with us for the long term that we feel we're at a point now where it's appropriate to do what many other provinces are already doing and make some adjustments to our last remaining restrictions in the areas of isolation, masking and testing, especially asymptomatic testing," Dr. Robert Strang, chief medical officer of health for Nova Scotia, said during a video news conference Monday afternoon.
It's "not inevitable" that the lifting of restrictions will lead to more COVID-19 cases and deaths, said Strang.
However, "we have to live with COVID for the long term, it's not going away," he added.
"Does that mean there's going to be some people who are at increased risk and there will be some people that die from COVID? Yes. There are people that die every year from influenza and I don't mean at all to be dismissive of that but that is a reality," Strang explained.
Recently, General Motors Co. suspended its COVID-19 vaccination and reporting policy for its Canada operations.
Also, the Toronto Police lifted its vaccination policy. With that development, more than 100 Toronto police employees who refused to take the jab against the virus will now be allowed to head back to work.
In mid-June, Alberta also moved to Step 3 of its COVID-19 safety program, lifting mandatory masking on public transit and ending mandatory isolation.
Earlier this year, Canadian provinces started easing COVID-19 safety measures. However, a group of researchers advising the Canadian government is recommending that workers and the general population continue to wear face masks even if provincial governments have been lifting this restriction.